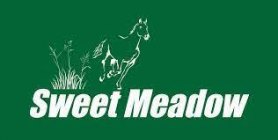 ---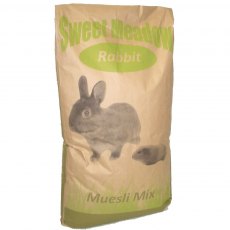 Sweet Meadow Rabbit - 20kg
Sweet Meadow Rabbit Mix from Youngs Animal Feeds is a complementary muesli mix with a light oil/molasses coating to increase palatability and prevent the food being dusty. The inclusion of dried grass and grass pellets provide a good source of fibre. Cooked and micronized flakes are easily digestible, whilst the specialist vitamin/mineral pellets help towards a balanced, nutritious diet.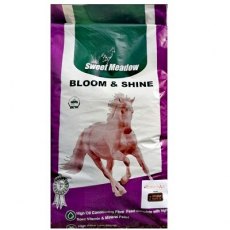 Sweet Meadow Bloom/shine/turmeraid - 15kg
Sweet Meadow Bloom & Shine Chaff + TurmerAid. Bloom and Shine has been reformulated to include Turmeraid! Bloom & Shine is a superior super quality fibre feed. It is rich in soya oil and contains a high specification supplement pellet. When fed at suggested levels bloom can be sole the concentrate part of the diet. It will supply the leisure horse in light to medium work with all the necessary...
---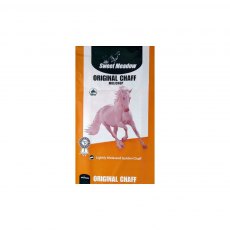 Sweet Meadow Chaff - 15kg
Young Animal Feeds Sweet Meadow Original is an economical horse feed that is high in fibre. This is highly digestible and tasty chaff that is lightly molassed golden chaff. It is to be fed with concentrate. It helps to extend feeding time and increases palatability of the feed. Oat Straw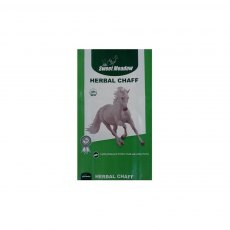 Sweet Meadow Herbal Chaff - 15kg
Sweet Meadow Herbal Chaff contains all the goodness and benefits of Sweet Meadow Original Chaff plus a unique blend of aromatic herbs that gives this premium product an appetising taste & smell. The inclusion of herbs improves palatability, helps maintain a healthy respiratory system, is beneficial to the digestive process, promotes healthy skin and coat condition. The herb aroma also makes it...
Sweet Meadow Categories