---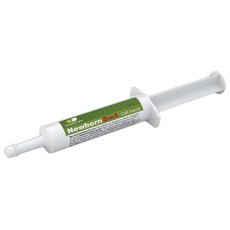 COUNTRY NEWBORN 5 IN 1 CALF PASTE 15G
For use at birth, bought in calves and at times of stress?High levels of available energy?EU registered probiotic and egg powder for a healthy gut?Added vitamins to aid thriftiness Give 1 tube x 15g of paste per calf in a single application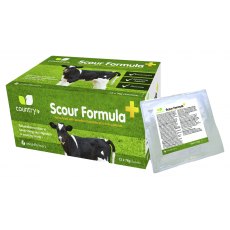 COUNTRY UF SCOUR FORMULA 12 X 76G SACHETS
The Country UF Scour Formula + is a uniquely formulated product that delivers a variety of benefits tocalves, and other animals, suffering from scour. Re-hydration solution to boost energy and digestion in scouring calves Formulated with beneficial bacteria and anti-oxidants Provides a balanced source of electrolytes Contains alkalising agents and glucose For use on newborn and bought in calves Also...
---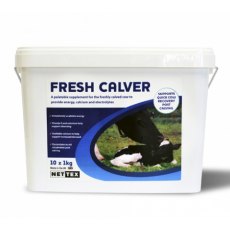 NETTEX FRESH CALVER ELECTROLYTE 10 X 1KG BUCKET
A palatable supplement for the freshly calved cow to provide energy, calcium and electrolytes. The calving period is a critical phase in the lactation cycle, so a successful start for cows and calves is essential. Calving cows are at risk of dystocia, hypocalcaemia, displaced abomasum and reatined foetal membranes. Fresh Calver provides: Immediately available energy Electrolytes to aid rehydration...