---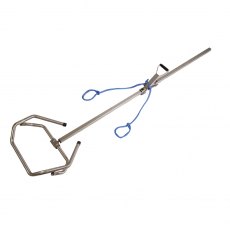 CALVING AID VINK 1600MM STANDARD MODEL
Vink stainless steel calving aid with standard 'straight pull' quick release and a one handed ratchet. Non slip pivoting head design of 51cm internal width. Fits the cow for 'one man' calving with minimal stress. Head and ropes included.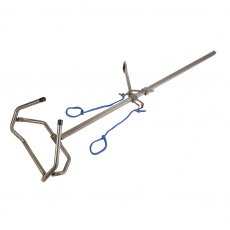 CALVING AID VINK 1800MM ALT TRACTION RATCHET BEEF
The Alternate Traction Vink calving aid is very well designed, robust and is constructed of stainless steel to ensure long and trouble free service. Supplied with 1800mm long and 35mm section. Has alternating ratchet action which pulls each leg in turn, giving easier passge for the calf. The beef model is specifically designed for the larger continental type of cow, with 35mm section compared to...
---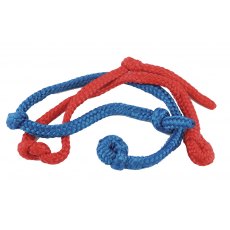 CALVING AID VINK ROPES (PAIR)
Pair of Vink calving aid replacement ropes, one red and one blue for identification purposes. Made from soft woven nylon.