---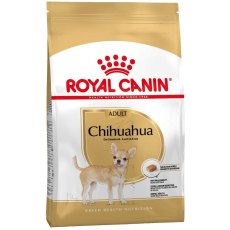 ROYAL CANIN CHIHUAHUA - 3KG
Royal Canin Chihuahua is an extremely palatable food for these stereotypically fuss eaters to get their teeth around. They have achieved this by adapting the kibble size, shape, flavour & using a nutritional formula that is instinctively preferred by smaller dogs. By using easily digestible proteins & carbohydrates faecal smell & volume is reduced dramatically as the dogs are able to get...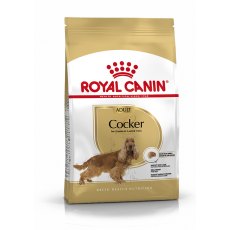 Royal Canin Cocker Spaniel - 3kg
Royal Canin Cocker Spaniel is a complete food for this energetic breed as it faces its own unique nutritional challenges on a day to day basis. To help maintain a healthy skin & coat an exclusive complex has been used to boost the skins barrier role, EPA & DHA nourish the coat making it silky smooth.
---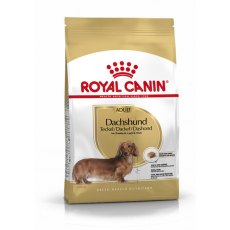 Royal Canin Dachshund - 7.5kg
Royal Canin Dachshund is a complete food designed to suit the unique nutritional needs that tis funny little breed faces on a day to day basis. Because of the dogs elongated shape their joints & back are put under a lot of pressure, an adapted calcium & phosphorus content helps improve bone mineralisation whilst strengthening joints too.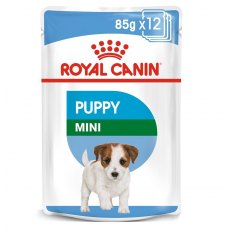 ROYAL CANIN MINI PUPPY POUCHES - 12X85G
Royal Canin Mini Puppy Pouches. Helps support your puppy's natural defences thanks particularly to a complex of antioxidants including vitamin E. Supports digestive health and balance of intestinal flora. Meets the energy needs of small breeds puppies.
---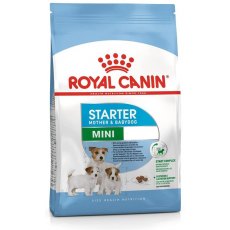 ROYAL CANIN MINI STARTER - 3KG
Royal Canin Mini Starter provides these miniature sized dogs with a unique nutritional solution which meets the needs of both the bitch & her puppies during: gestation, birth, lactation, weaning & the first 2 months of growth. This food is also especially useful for transitioning puppies away from milk whilst maintaining their nutritional intake. Specific nutrients that benefit digestive health...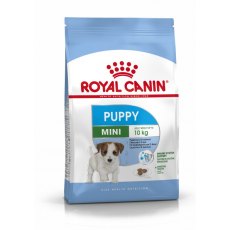 Royal Canin Mini/Junior Puppy - 8kg
Royal Canin Mini Puppy is the ideal food for feeding your small breed dog as the continue to grow & develop into fully capable dogs. An exclusive complex of highly digestible proteins, prebiotics & fibres all equate to a healthy digestive system that is able to get the most out of their food.
Royal Canin Categories