Royal Canin
---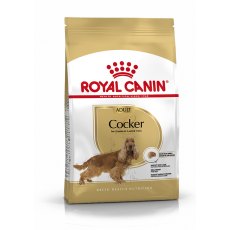 Royal Canin Cocker Spaniel - 3kg
Royal Canin Cocker Spaniel is a complete food for this energetic breed as it faces its own unique nutritional challenges on a day to day basis. To help maintain a healthy skin & coat an exclusive complex has been used to boost the skins barrier role, EPA & DHA nourish the coat making it silky smooth.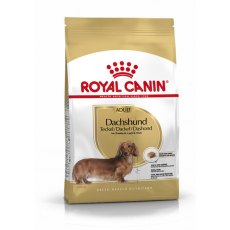 Royal Canin Dachshund - 7.5kg
Royal Canin Dachshund is a complete food designed to suit the unique nutritional needs that tis funny little breed faces on a day to day basis. Because of the dogs elongated shape their joints & back are put under a lot of pressure, an adapted calcium & phosphorus content helps improve bone mineralisation whilst strengthening joints too.
---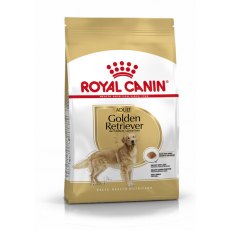 Royal Canin Golden Retriever - 12kg
Royal Canin Golden Retriever is a complete food designed to be fed to this breed or similar from 15 months of age & onwards. This breed is notorious for gaining excess weight that is why an adapted calorie content including less fats & more protein has been used to encourage lean muscle mass & push away excess fat.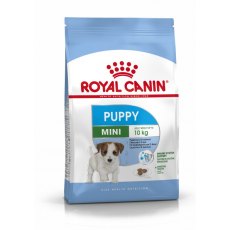 Royal Canin Mini/Junior Puppy - 8kg
Royal Canin Mini Puppy is the ideal food for feeding your small breed dog as the continue to grow & develop into fully capable dogs. An exclusive complex of highly digestible proteins, prebiotics & fibres all equate to a healthy digestive system that is able to get the most out of their food.
Royal Canin Categories