---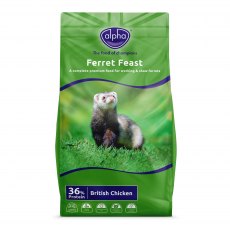 Alpha Ferret Feast - 10kg
Alpha Ferret Feast has been carefully formulated as a premium complete diet to meet all the nutritional needs of working, pet and show ferrets. Alpha Ferret Feast is the ideal way of feeding your ferrets. It is a premium food that is nutritionally formulated as a complete and balanced diet. Ferret Feast contains a high proportion of poultry meal and fish meal which are recognised as being amongst...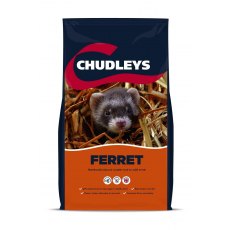 Chudleys Ferret Food - 14kg
Chudleys Ferret Food. A complete food for adult ferrets. Tasty, chicken rich recipe, specially formulated to meet the exact nutritional requirements of adult ferrets. Packed with all of the key vitamins, mineral and trace nutrients necessary for a happy healthy ferret. Convenient alternative to fresh meat. Can be fed to younger ferrets when moistened.