---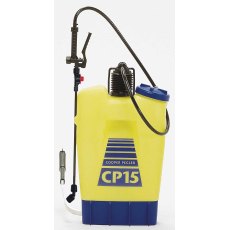 Cooper Pegler Knapsack Sprayer Cp15 2000 Series 15 Litre
With it's unique ergonomic design, the CP15 2000 series knapsack is designed to be a comfortable, safe and capable piston pumped knapsack sprayer for professional users. 15L Tank capacity Working pressure up to 3 bar 120cm reinforced hose 50cm lance Reversible pump handle for left or right handed operation Green anvil and yellow cone nozzle included Accepts standard nozzle...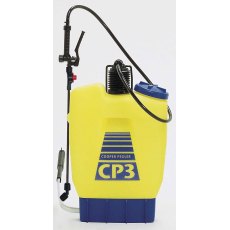 Cooper Pegler Knapsack Sprayer Cp3 2000 Series 20 Litre
The CP3 is the choice of professionals who want a durable knapsack that will suit a wide range of situations; industrial, amenity, agricultural, horticultural. It comes with the peace of mind of a comprehensive spares back-up and many accessories to modify the knapsack for different jobs. Robust 20 L capacity knapsack sprayer Supplied with a range of nozzles - suitable for most spray operations ...
---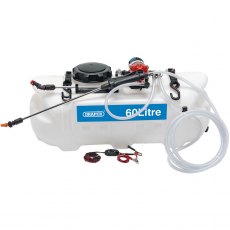 Draper Broadcast Sprayer - 60l
Mounts to any all terrain vehicle (ATV). Supplied with two lances: one attached to tank bracket for broadcast spraying and the second with a trigger for hand operation. Spray pump powered by external 12V battery* or via the ATV 12V electrical supply. The pressure activated diaphragm pump produces a smooth flow from the tank. The tank is manufactured from special chemical resistant polymers for extra...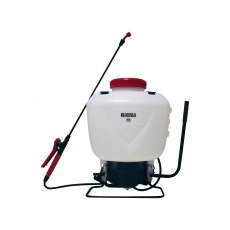 Spear & Jackson 15L Knapsack Sprayer
15 litre capacity back pack style sprayer Easy pump action Can be operated from left or right Adjustable nozzle Ergonomic shaped sprayer bottle for increased comfort Adjustable shoulder straps All metal safety clips Supplied with 3 extra nozzles Push lock Full operating instructions are printed on the bottle