---
Cushion Web Lunge Line
Soft tubular nylon web lunge rein featuring swivel trigger clip at one end and hand loop at the other.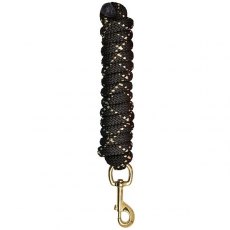 ---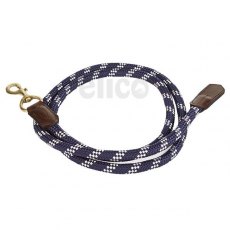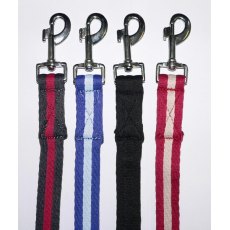 Gallop Cushioned Comfort Lead Rein
These Cushion Comfort Leadropes are 2 metres long, with cushioned, strong nylon web. They come in contrasting two tone colours, so you can lead your horse in comfort and in style! • Cushioned, strong nylon web • Trigger hook • Length 2 metres
---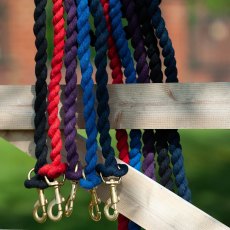 Gallop Lead Rope
This sturdy twisted Polyester Mix is 2 metres long with a Solid Brass trigger hook, it comes in a variety of beautiful colours.Don't be fooled by other brass coloured cheap imitations more inclined to break.
from £3.75
ex VAT from £3.13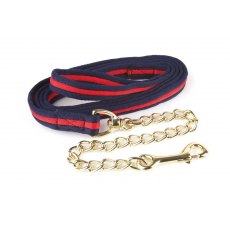 ---
Hy Three Tone Lead Rope - 2mtr
This fun lead rope combines a variety of colours in each rope to create a stunning accessory to your equestrian wardrobe! Trigger clip design.
---
Shires Topaz Lead Rope
Zesty coloured comfort hold lead ropes to match the Topaz Nylon Headcollars with brass coloured swivel trigger clips. Length: 1.8m (71').