---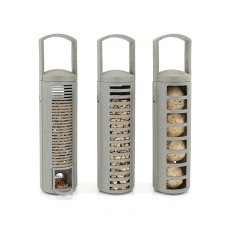 Rosewood Recycled Bird Feeder
Feed the birds and be a bit kinder to the planet: Rosewood's unique feeders are made from 100% recycled plastic. Each one prevents 21 drinks cartons from going to landfill or being burnt; plus, they use over 50% less energy to produce compared to equivalent virgin-plastic feeders. As well as being stylish and easy to clean they are also robust - no more rusting metal or rotting wood. So, they will...
---
Smart Garden Decor Bird Feeder
These Smart Garden Decor Bird Feeders are made from a powder-coated steel cage, and are designed to keep small birds safe. Moreover, they also prevent squirrels and larger birds from accessing the feed!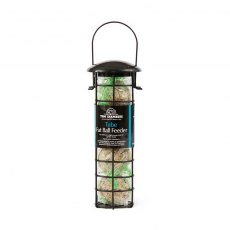 ---
Tom Chambers Feeder Suet Log
Made from FSC certified timber Contrasting green roof and rustic rope hanger Use with our high energy suet logs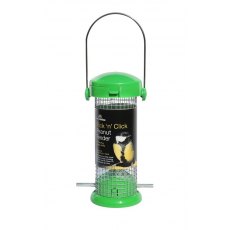 ---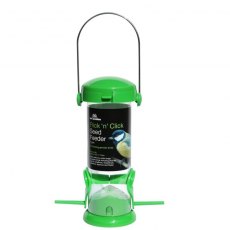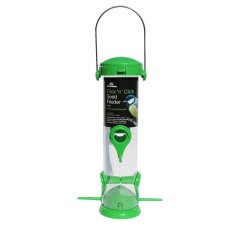 ---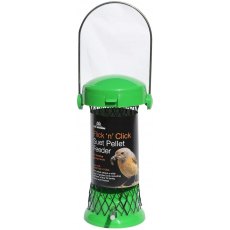 Tom Chambers Flick N Click Suet Pellet Feeder
Smart and sturdy magnetic clasp, flip top lid Heavy duty mesh that doesn't bend, break or weather 22cm height, 11cm diameter, 15cm height hanging hook Quick release base for easy removal and cleaning Metal perches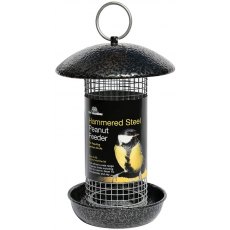 Tom Chambers Peanut Feeder Hammered Steel
When filled with peanuts this feeder is a great way to attract a many different species of wild bird Hammered steel finish Robust metal mesh feeding tube with removable base Quick and easy to fill Height: 21cm
---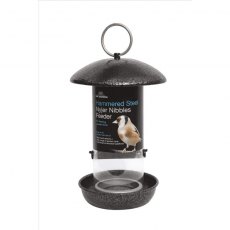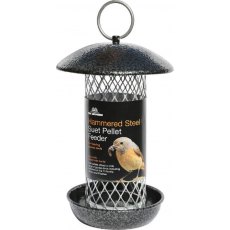 ---