---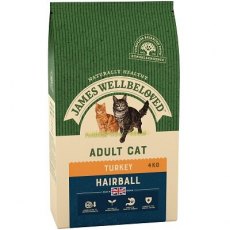 JAMES WELLBELOVED ADULT CAT - 4KG
James Wellbeloved Hairball recipe with tasty Turkey is the perfect nutritionally complete pet food for cats with regular hairball problems. Hair ingested by your furry friend whilst grooming will tend to accrue in the stomach, being unable to pass through the rest of their digestive system it will usually then be regurgitated by your cat. Made with natural pea fibre, James Wellbeloved?s hairball formula...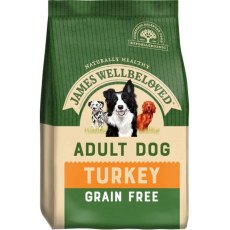 ---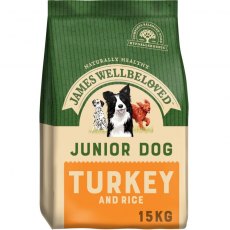 JAMES WELLBELOVED JUNIOR TURKEY & RICE - 15KG
James Wellbeloved Turkey & Rice Junior Dog Food only uses one source of protein, turkey, so you can be confident that your dog is not running into any digestive issues. Junior dog food has been specially formulated to finish off the last stages of growth by adding on lean muscle mass & reducing fat. High protein content 25% Encourages beneficial gut bacteria Promotes a healthy, glossy...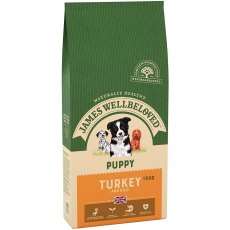 JAMES WELLBELOVED PUPPY TURKEY & RICE - 15KG
James Wellbeloved Turkey & Rice Puppy Food has been expertly formulated to provide puppies with the nutrition they need to develop into strong, healthy dogs. The naturally hypoallergenic formula can be fed from 6 to 8 weeks onwards, providing the puppy with high levels of protein, calcium & phosphorus for muscle & bone development. Omega 3 & 6 fatty acids promote a healthy, glossy...
---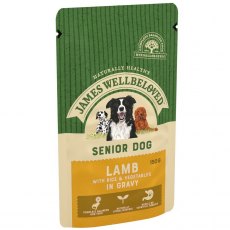 James Wellbeloved Categories