---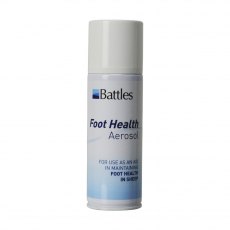 Battles Foothealth Aerosol - 150g 2268
Maintains foot health in sheep. Will treat approximately 150 sheep. Contains a blue dye for ease of identifying the application. With a specialised valve for use in an upright, or upside down position.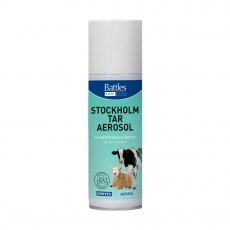 Battles Stockholm Tar Aerosol - 500ml
A handy new spray version of our classic Stockholm Tar, helps to form a natural barrier to maintain good foot health in hooved animals. Multi directional spray top for ease of use.
---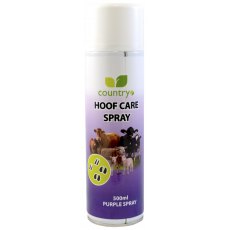 Country Hoof Care Spray Aerosol
A concentrated disinfectant spray for use in the maintenance of healthy feet. Foot conditions in livestock are not only a health and welfare issue but also have a significant impact on growth and production. Prompt and effective application at the first signs of a condition with UF Foot Spray will help support foot health.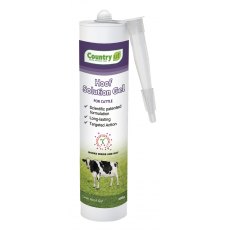 Country Hoof Solution Cattle Gel - 300g
Scientific patented formulation. Long lasting. Targeted action. Recommendations for use: Hoof solution cattle gel is recommended for topical application during hoof trimming or milking routine. Apply once a week for a maximum of 3 times. Apply with or without a wrap or bandage. Use as soon as possible once lesion is identified. Before application clean & trim hoof if necessary. Apply hoof solution...
---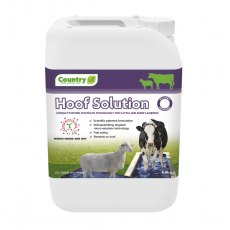 Country Hoof Solution For Footbathing Cattle & Sheep - 5l
Scientific patented formulation. Unrivaled footbath technology which forms a self assembling targeted micro emulsion on dilution for use. Solution works by penetrating deep up into the hoof cleft. Safer for user with fewer health & safety implications & conforms with biocidal regulations.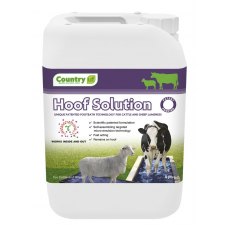 ---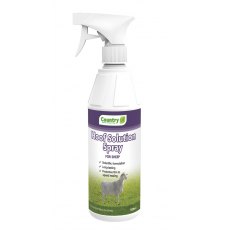 Country Hoof Solution Sheep Footrot Spray 500ml
Scientific Formulation. Long lasting. Protective film to speed healing. Recommendations for use: Country UF Hoof Solution Sheep Spray recommended for topical application during hoof trimming or routine handling. Apply every other day for up to one weeks. To be used at the earliest sign of lameness. Clean hooves thoroughly before use and trim hooves if necessary. **Disinfect foot...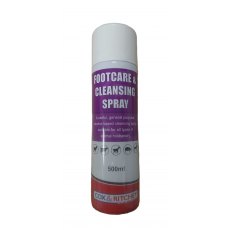 ---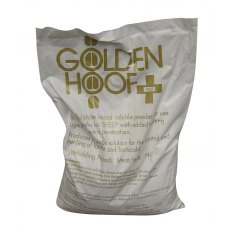 Golden Hoof Plus 20kg
Golden Hoof is the UK's leading veterinary licenced zinc sulphate footbath, fully tested in extensive field trials for proven efficacy. Each batch is tested for compliance with specification for your guarantee of quality and effectiveness. Golden Hoof is now licenced to contain zinc hexahydrate, the best and most efficient zinc preparation with considerably improved zinc content. Lethal to footrot...