---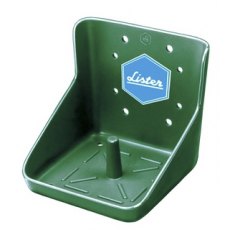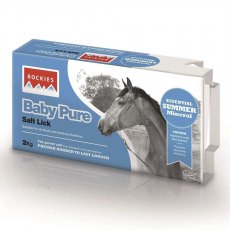 ROCKIES BABY PURE SALT
Rockies Baby Pure Salt Licks ensure that horses and ponies get in natural form the essential sodium they need to maintain body fluid balance and prevent electrolyte deficiency. Their use is important all year round, but particularly in hot weather or after exertion. Like all Rockies products, Baby Pure Salt Licks are made from Cheshire salt, recognised as among the purest and most flavoursome in the...
---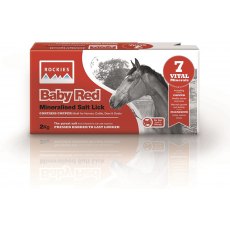 ROCKIES BABY RED
Baby Red Rockies are mineralised salt licks with seven vital minerals including supplementary copper for healthy bones and joints, growth and fertility; and magnesium to help reduce stress. Like all Rockies products, Baby Red Salt Licks are manufactured from Cheshire salt, considered to be among the purest and most flavoursome in the world. Horses and ponies really do prefer them! Their exceptional...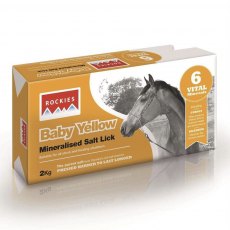 ROCKIES BABY YELLOW
Rockies Flavoured Health Licks are a ?treat? that offers a much healthier alternative to treats based on sugar and molasses, which can quickly make an animal overweight. Apart from essential salt, Health Licks contain a good balance of the minerals and trace elements that are vital to good health in horses and ponies. Use them all year round but especially during hotter months. Horses and ponies like...
---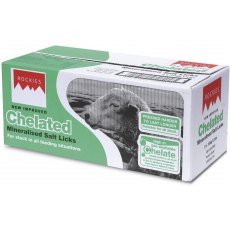 ROCKIES CHELATED
Chelated Rockies are suitable for all stock. They contain key trace elements including Bioplex? zinc and Bioplex? manganese, which offer improved absorption by the animals? digestive systems. ?Zinc promotes healthy feet, skin, fleece and udder and also benefits reproduction and growth rates.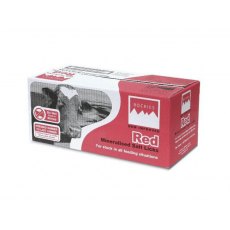 ROCKIES RED
Red Rockies are for all cattle, horses, deer and goats. They include trace elements plus copper for growth and fertility. (The presence of copper means they are not suitable for sheep.) Red Rockies are especially suitable for stock kept on all types of grazing and during winter housing, and help to counteract trace element deficiencies.
---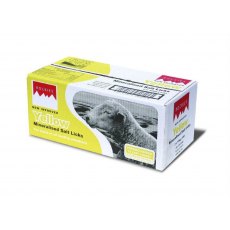 ROCKIES YELLOW
Yellow Rockies are suitable for all stock. They offer a balanced formulation of minerals and trace elements including cobalt for correct rumen function and production of Vitamin B12, without which lambs and calves can develop pine, and selenium for muscle development and body temperature maintenance. ?A selenium deficiency can lead to white muscle disease in calves, lambs and kids.