---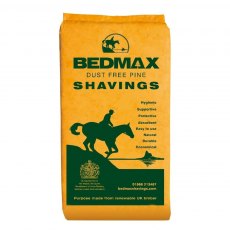 BEDMAX SHAVINGS - 20KG
Bedmax shavings are large flake pine shavings, purpose made to provide an ideal bedding for horses and ponies. They are made at three dedicated Bedmax production plants in the UK, from fresh timber sourced from renewable UK forestry. Bedmax shavings were developed to offer owners a natural bedding that would help address the issues that threaten the health and welfare of horses in stables.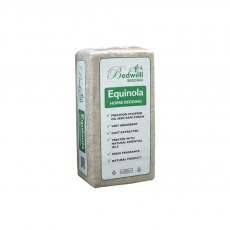 EQUINOLA RAPE STRAW - 20KG
Equinola horse bedding is made from high quality precision chopped, screened and dust extracted oil seed rape straw (Canola). Oil seed rape straw is an ideal bedding material as it is highly absorbent. Our bedding is treated with Lemon scented Tea Tree oil, giving it a lovely lemony aroma with all the benefits that are associated with Tea Tree oil.
---
HORSE WOOD PELLETS - 15KG
Blue Ribbon Premium Horse Bedding Pellets are an excellent alternative to other types of horse bedding. Blue Ribbon Horse Bedding is made from virgin spruce, meaning it contains no additives, no hard wood and no recycled wood that could be harmful to the horse.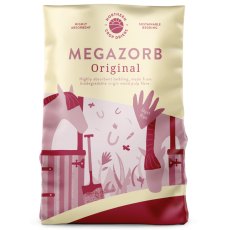 MEGAZORB - 85L
Highly absorbent, dust extracted horse bedding manufactured from virgin wood pulp.
---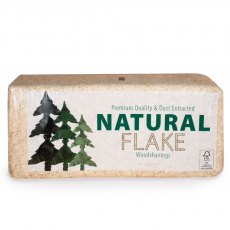 NATURAL FLAKE JENKINSON - 20KG
Produced from a variety of coniferous softwood, predominantly spruce Over 95% of particles fall within a 2-40mm size range Wood fibre content of 99%+ Moisture content in the region of 10-25% (dry weight basis) The weight/volume ratio (bulk density) is normally in the range of 30-75Kg/m3 Outturn – 466 Litres per bale (average) The pH range is between 5.5 and 6.5 All practical measures...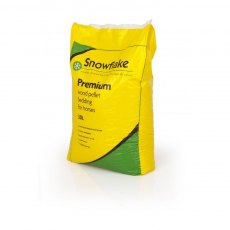 SNOWFLAKE PREMIUM WOOD PELLETS - 30L
Snowflake Premium equine wood pellets are made from UK sourced 100% virgin softwood. The wood is compressed to form a pellet using only lignin which is naturally found in the wood to bind them. Wood pellets make a lovely, warm fluffy bed that is very absorbent, being able to soak up to 3 times their volume in water, locking in odours too. The pellets are fully biodegradable and rot down quickly...
---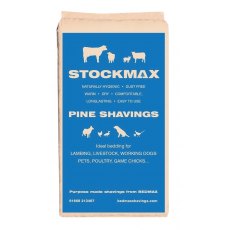 STOCKMAX SHAVINGS - 20KG
Stockmax Pine Shavings are a versatile bedding solution that has a unique natural ability to kill many strains of bacteria & fungi whilst keeping animals safe. These shavings have been cut that little bit bigger to aid air circulation with smaller shavings being added to help absorb any mess & keep odours down to a minimum.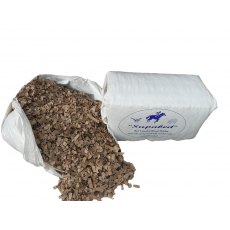 ---
SUPREME SNOWFLAKE SHAVINGS - 20KG
Supreme bales are made entirely from kiln dried softwood timber, this guarantees a naturally warm, soft and comfortable bed with a superb fresh odour. Our rigorous quality control checks ensure consistent quality flake sizes to ensure that only the best woodshavings find there way into a Supreme bale. Snowflake Supreme woodshavings are highly absorbent but remain dry on top as any wet drains away...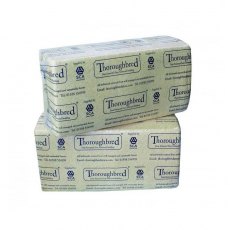 THOROUGHBRED SHAVINGS - 20KG
Thoroughbred wood shavings are a fine dust extracted wood shaving (important for allergic horses). They are also very absorbent and easy to muck out. A well prepared natural bed made from Thoroughbred shavings gives peace of mind that your stabled horse is clean dry and most definitely comfortable.
---
WALMSLEY TEABAG BEDDING - 16KG
This shredded paper bedding from Walmsley is made from shredded teabag paper. Most bales contain tea leaves and bits of blue tetley tags. It is, however soft, absorbent and dust free. It is an ideal nesting material for all small animals including hamsters, guinea pigs, gerbils, mice, rats and rabbits.