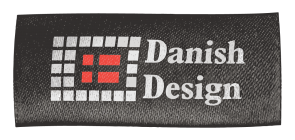 ---
DOG COOLING MAT
Cooling Mattress to keep pets cool in the warmer months, which can be used as a stand-alone mattress or on a pets current bed. Contains a non-toxic gel which is cool to the touch to provide instant relief for pets and can be placed in the refrigerator to increase the cooling properties. Made with a hard wearing fabric and can simply be wiped clean with a damp cloth.
from £21.99
ex VAT from £18.33
QUILTED MATTRESS
Mattresses are made to fit oval plastic beds Supersoft Polyester Fibre to give even more softness, warmth and comfort Hand wash advised
from £7.99
ex VAT from £6.66
---
RETREAT ECO-WELLNESS FEATHER
These comfortable and supportive beds are the perfect place for your dog to retreat! These sustainable products are filled with 100% recycled blended memory foam crumb filling. The small pieces of foam mould to your dog, providing the optimum support and comfort for any pet. The blended memory foam filled products offer enhanced support for elderly or infirm dogs, but can help any dogs who may need...
from £34.00
ex VAT from £28.33
BOX DUVET
Celebrating centuries of traditional British design the Heritage Collection features two classic fabric styles, Houndstooth and Herringbone. To give these designs a twenty first century twist we have added a vibrant, modern splash of colour. The Heritage Collection offers style, comfort and durability.
from £36.50
ex VAT from £30.42
---
COUNTY STANDARD DOG DUVET MEDIUM
The County range is a truly practical solution for people with active or working dogs. The County duvets are easy clean products that make life a breeze when muddy paws strike! Simply wipe the duvets clean with a damp cloth. Great beds for the kitchen or the car. New improved features include, dual waterproof coating and heavier duty hard wearing fabric.
from £25.99
ex VAT from £21.66
---
DANISH DESIGN DOG BOOT BED
The Danish Design Boot Bed is perfect for protecting your car boot whilst out and about or on your travels. When not being used in the car, it easily becomes a great practical bed which can be used outdoors or in the home. • Heavy duty waterproof fabric• Removable car bumper protector, with easy fit Velcro fastening• Soft padded base for extra comfort• Simply wipe clean with a damp...
from £25.99
ex VAT from £21.66
DOG COAT FOUR SEASON 2 IN 1
Unique to Danish Design, the 2-in-1 Dog Coat is the first convertible for dogs! With its removable Polar Fleece liner, this coat is superb for both the winter and warmer months. For winter warmth, attach the Polar Fleece liner to the coat with the easifit velcro strips. When it?s warmer, remove the fleece and the coat converts to a light raincoat. Full chest protection Removable fleece inner lining Thermal...
from £17.99
ex VAT from £14.99
---
TOWELLING DOG ROBE GREEN
Made from luxurious cotton towelling, the green Dog Robe is the ultimate drying coat and is perfect for after wet and muddy walks or after bathtime, avoiding wet and muddy shake off! Keeps dogs warm and dry, without restricting movement and can even be soaked with water in warmer weather to keep dogs cool. Available in Green, (Red or Navy can be ordered please call the Store) Simple to fit Adjustable...
from £12.99
ex VAT from £10.83
Danish Design Categories