---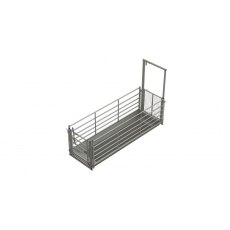 IAE SHEEP FOOTBATH SYSTEM COMPLETE
Our stand in sheep footbath is ideal for the use of zinc sulphate solution, allowing the animals to stand in for the necessary time required for the solution to penetrate the hooves. Copper sulphate is very corrosive so will damage a steel trough and should be avoided. Our type of footbath allows for a large number of sheep to have their feet bathed at once and for the correct stand-in time. There...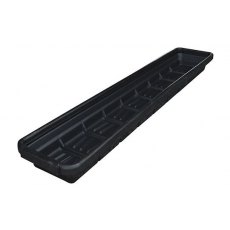 JFC FB5 FOOTBATH SHEEP
Manufactured from tough polyethylene making them extremely hard wearing and durable. The inbuilt ribs also ensure the animals go through the footbath slower, allowing the hoof to bathe for longer. Portable and versatile it is quick and easy to set up anywhere on the farm. 145litre capacity Dimensions: 2451L X 470W X 203H
---
JFC FOAM FOOTBATH FOR SHEEP
Our range of foam footbaths are lightweight and easy to use, allowing you to ensure a good on farm footbathing practice. The innovative design allows for easy handling and cleaning while also minimizing the use of solution. Features and Benefits: Less Stress Defecation easily swept off the surface between passes. Easy to clean. No splash back during passes. Less Waste - On average 60...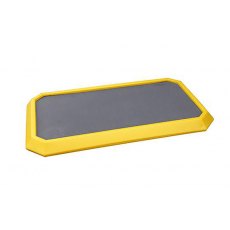 ---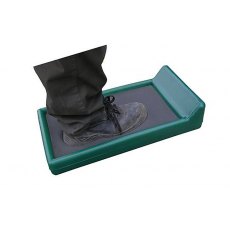 JFC PERSONNEL FOOTBATH 534 L X 305 W - SMALL
Position at the entrance or exit of sensitive areas to prevent the spread of disease and infection. Fitted with foam pad insert to reduce the amount of solution required. Prevent the spread of disease and infection.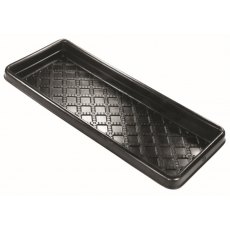 PAXTON FB1 FOOT BATH CATTLE SHEEP
180 litre capacity Anti-slip base for safe, quick penetration of footrot treatments Safe, large radius corners with smooth edges Resistant to all footrot chemicals Easy to clean and handle Tough one piece moulds Livestock options: Beef Cattle, Dairy Cows, Horses and Sheep Dimensions: 2000L X 850W X 150H
---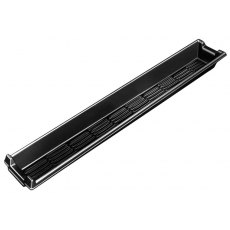 PAXTON FB2 FOOT BATH SHEEP
86 litre capacity Traditional style footbath commonly used with formalin Ribbed base for safe, quick penetration of footrot treatments Resistant to all footrot chemicals Easy to clean and handle Tough one piece moulds Can link together length-wise for longer runs Livestock options: Sheep Dimensions: 3000L X 470W X 180H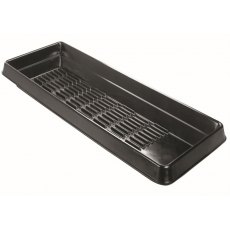 PAXTON FB3 FOOT BATH CATTLE
541 litre capacity Suitable for large animals Safe, large radius corners with smooth edges Ribbed base for safe, quick penetration of footrot treatments Resistant to all footrot chemicals Easy to clean and handle Tough one piece moulds Water tight so can be filled with water Livestock options: Beef Cattle and Dairy Cows Dimensions: 3000L X 1100W X 240H
---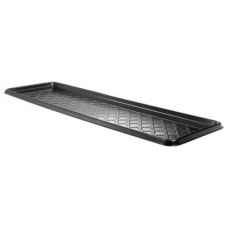 PAXTON FB4 FOOT BATH CATTLE SHEEP
309 litre capacity Suitable for large animals Safe, large radius corners with smooth edges Anti-slip base Resistant to all footrot chemicals Easy to clean and handle Tough one piece moulds Water tight so can be filled with water Livestock options: Beef Cattle, Dairy Cows, Horses and Sheep Dimensions: 3050L X 915W X 150H