---
---
BATA ZINCIT BUCKET
A molassed mineral lick containing high levels of vitamin E, selenium & protected zinc to support animal health and immunity. Ideal for cattle and sheep.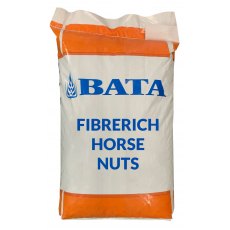 BATA FIBRERICH HORSE NUTS 20KG
Excellent value non-heating feed for horses and ponies at rest or in light work. It's low starch content and blend of fibres provides slow release energy while supporting gut health and digestion. Specially designed for leisure horses and ponies with the advantage it can be used as a partial forage replacer. Sizes available: 20Kg
---
BATA HORSE & PONY COOL MIX 20KG
Traditional coarse mixture form of Horse & Pony Nuts. Highly attractive and nutritious with an open texture to ensure maximum palatability. Ideal for shy feeders. Specially manufactured to ensure a consistent, dust free products. Sizes available: 20Kg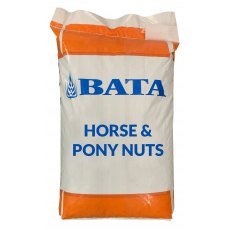 BATA HORSE & PONY NUTS 25KG
Very popular palatable and easily digested feed to promote peak performance, condition and healthy bloom of horses and ponies in light to medium work. Carefully balanced to provide a constant energy supply without the problems of 'heating-up'. Excellent for hunters, hacks, show horses and children's ponies. Ideal for maintaining stallions during early winter and for brood mares during early and mid...
---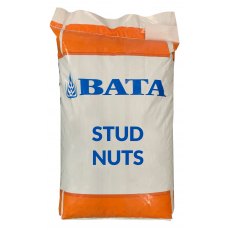 BATA STUD NUTS 25KG
Outstanding complete feed providing all essential nutrients required to obtain top performance of breeding and young stock. Contains a high energy level plus top quality protein to ensure breeding mares produce strong, healthy foals and to keep them in peak condition with good fertility whilst meeting the heavy demands of lactation. Promotes ideal musculature and bone development in foals and young...
BATA Categories