---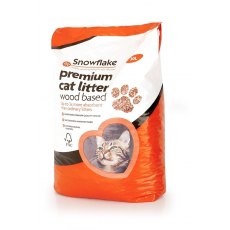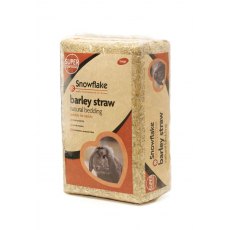 SNOWFLAKE BARLEY STRAW
Snowflake Barley straw is dust extracted before being chopped into short strands which ensures a comfortable, cosy and insulating bedding for your pet.
---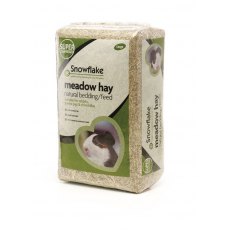 SNOWFLAKE MEADOW HAY
Snowflake meadow hay is dust extracted before being chopped into short strands for your pets' comfort and safety. A fresh supply of hay should always be available for your pet to eat as a tasty treat as it provides fibre which is essential for a healthy digestive system. Nibbling the strands can also help keep your pets' teeth short and in good condition.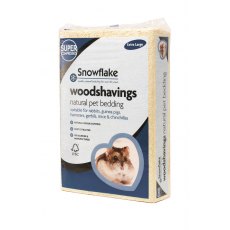 SNOWFLAKE SHAVINGS PET - BEDDING
Snowflake woodshavings are biodegradable, soft, comfortable and make a cosy home for your pet. As well as being absorbent and dust extracted to create a healthy environment, the woodshavings natural odour control will leave your pets home smelling clean and fresh. Snowflake woodshavings range are available in several sizes from small to giant and is the perfect bedding choice for rabbits, guinea...
---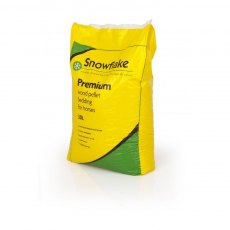 SNOWFLAKE PREMIUM WOOD PELLETS - 30L
Snowflake Premium equine wood pellets are made from UK sourced 100% virgin softwood. The wood is compressed to form a pellet using only lignin which is naturally found in the wood to bind them. Wood pellets make a lovely, warm fluffy bed that is very absorbent, being able to soak up to 3 times their volume in water, locking in odours too. The pellets are fully biodegradable and rot down quickly...
Snowflake Categories