---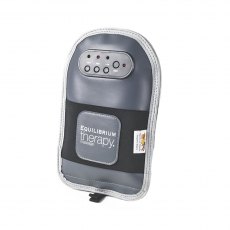 EQUILIBRIUM MASSAGE MITT
Handheld, battery operated horse massage mitt, The quick, effective and easy to use Equilibrium Massage Mitt helps to promote relaxation and improve flexibility. For use on muscle groups in the back, neck, quarters and hamstrings., Battery operated 10-minute sessions in 3 intensities, Stimulates muscles by pulsing, vibration and stroking actions, Perfect before exercise as part of warm up, Can be used...
EQUILIBRIUM MASSAGE MITT HOTSPOT
Let your horse relax with the Hotspot heat pad for horses. Offering comforting heat and massage, the Hotspot heat pad soothes and relaxes your horses hardworking muscles. The choice is yours – pick from heat and 2 types of massage therapy Tailor the massage with 3 different strengths Fits into your daily routine with a 10-minute programme There's...
---
EQUILIBRIUM CRUNCHITS ADVENT CALANDAR
Both products are filled with low sugar Crunchits treats. With 6 natural flavours, molasses free and manufactured under the NOPS scheme, these tasty treats are suitable for all horses & ponies! also in the range Crunchit crackers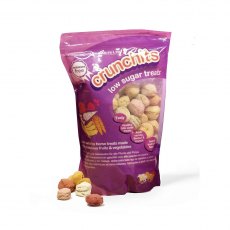 EQUILIBRIUM CRUNCHITS HORSE TREATS
Naturally healthy, low sugar, bite-sized horse treats providing a wonderful variety of flavours, texture and aromas that horses and ponies love. Made with strawberry, beetroot, parsnip, carrot, banana, pea and spinach, crunchits can be fed daily as a tasty treat or reward. Suitable for all horses and ponies, including those prone to laminitis. Crunchits horse treats are manufactured under the BETA...
---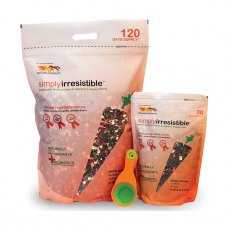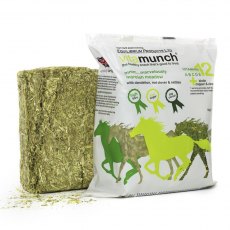 EQUILIBRIUM VITA MUNCH TREAT BLOCK
Made from top quality Timothy grass , slow dried at a low temperature to maintain a fresh succulent flavour and nutrient level. Enriched with essential vitamins, minerals and herbs through a patent pending process. Provides 50% of the published daily requirement of these essential nutrients for the average size horse. Low sugar, high fibre content makes a suitable snack or boredom breaker for horses...
---
EQUILIBRIUM STELLAR HEAD COLLAR
A stylish, comfortable head collar with a patent pending reusable safety system, which releases when needed to prevent injury to the soft tissue and nerves on the face, poll and neck. Scientifically tested in the laboratory for a consistent release point, and practical field trials for everyday use. Laboratory Testing;The Stellar® Field Safe Headcollar has been scientifically tested to have a...
£59.95
£49.95
ex VAT £41.63
Equilibrium Equestrian Categories