---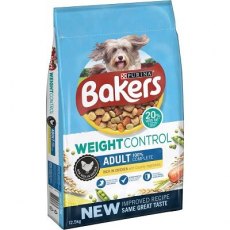 Bakers Complete weight control - 12.5KG
Bakers Complete Weight Control with Chicken has been designed for dogs that are a little less active than they should be & need to shed some pounds. As dogs become older they generally become less active & require less energy resulting in excess weight gain or they get erratic spikes in behaviour due to getting too much energy from their food.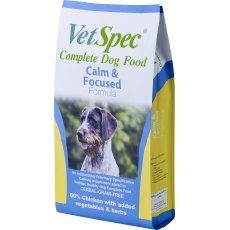 VETSPEC COMPLETE DOG CALM & FOCUSED - 12KG
VetSpec Calm & Focused Formula is our very effective Calm & Focused Supplement and VetSpec Healthy Dog Adult Formula combined to make one unique Veterinary Specification, CEREAL-GRAIN-FREE Super Premium dog food. VetSpec Calm and Focused formula is ideal for all dogs that get anxious and overexcitable, suffer from separation anxiety or fear loud noises like fireworks. It is also very helpful...