---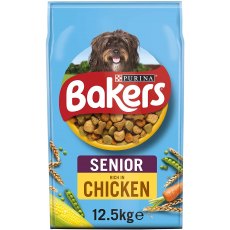 BAKERS SENIOR COMPLETE - 12.5KG
Bakers Complete Senior with Chicken. Baker recipe has been made with a variety of tender* meaty chunks & wholegrains for quality, tasty goodness. Each meal contains the every day nutrients your dog needs to get on with all the playful & cheeky things that happy & healthy BAKERS dogs do! *softness varying with time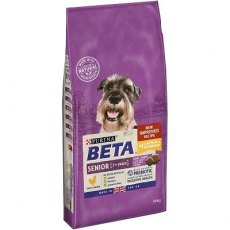 BETA senior - 14KG
Beta Senior with Chicken is the food that can help your senior dog enjoy every moment whether it?s a trip to the shops, a walk in the woods or a fun trip to the beach.
---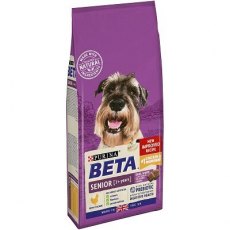 BETA SENIOR - 2KG
Beta Senior Dog Chicken. Just because your dog is in his golden years, doesn?t mean living an active, curious life should stop for him.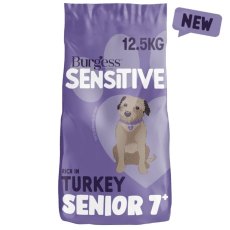 ---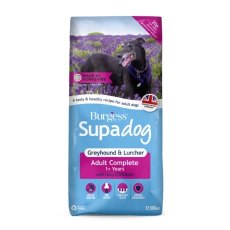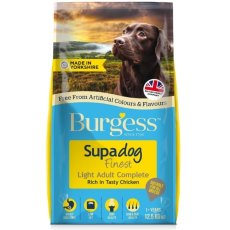 ---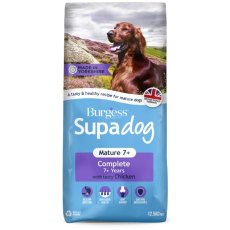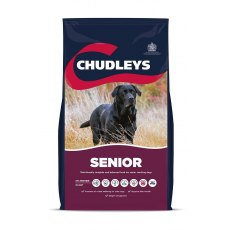 Chudleys Senior - 14KG
Chudleys Senior is a nutritionally complete, designed to help support the older dog (approximately from seven years onwards) on a less active workload. The blend of functional fibres and carnitine helps with weight management and the inclusion of taurine helps support heart health.
---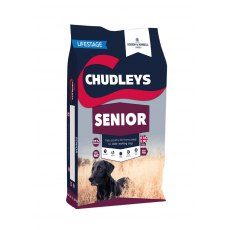 CHUDLEYS SENIOR DOG FOOD - 2.5KG
Designed to provide for the changes in your dog's nutritional needs as he gets older. Especially formulated for older working dogs from approximately seven years old* Adjusted flavour profiles to combat reducing senses of taste and smell and maintain appetite Green lipped mussel and herbs provide nutritional support for the musculoskeletal system and mobility Functional fibres promote intestinal well-being Contains...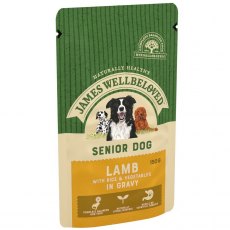 ---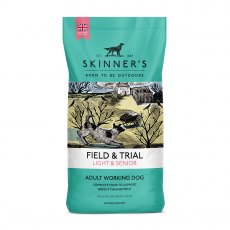 Skinners F&T Light & Senior - 15KG
Skinners Field & Trial Light & Senior is a complete dog food, specially developed and formulated for any dog that requires a less energy dense diet.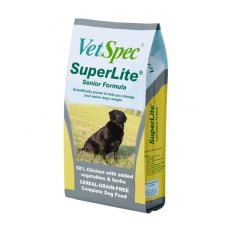 VetSpec Complete Senior Super Lite - 12KG
VetSpec SuperLite? Senior Formula is designed to address the nutritional challenges that dogs face as they reach their more senior years. It consists of a complex Veterinary Specification supplement within a CEREAL-GRAIN-FREE Super Premium dog food including 50% Chicken with added vegetables and herbs.