---
DRAPER FOLDING PRUNING SAW 230MM 43860
Super sharp teeth and taper ground rust - resistant blade which folds back into handle when not in use. Soft grip handle with plastic guard on handle to protect blade when not in use. Blade safety lock holds blade open securely whilst in - use and closed whilst out - of - use. Display packed.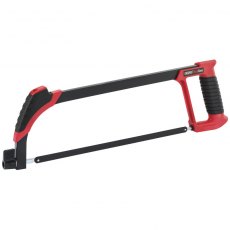 ---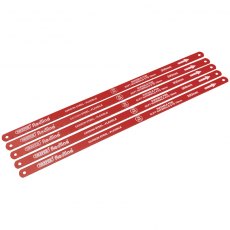 DRAPER HACKSAW BLADE 5PC 300MM
Carbon steel, for cutting mild steel or soft nonferrous metal. Packed five blades - two 18 TPI and three 24 TPI - per display card.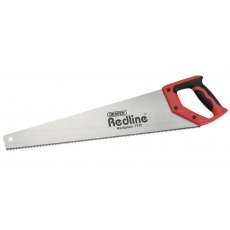 DRAPER HARDPOINT HANDSAW 20
Hardened, tempered and polished steel blade set with 7tpi/8tpi hardpoint teeth. Fitted with ergonomic soft grip handle for extra comfort, ideal when used for prolonged periods. Display packed.
---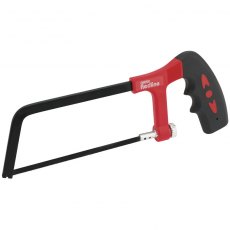 DRAPER JUNIOR HACKSAW
Shaped soft grip handle for user comfort with blade tensioner. Supplied with blade. Display packed.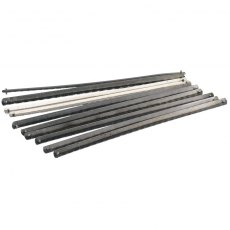 DRAPER JUNIOR HACKSAW BLADE 10PC
General purpose cutting blades with pinned ends, pitch 32TPI. Manufactured from carbon steel, perfect for cutting mild steel or soft nonferrous metal. Packed ten blades per display card.
---
DRAPER POLE LOPPER 33855
Incorporates twist and lock telescopic pole extending from 1.37 to 2.50M with detachable curved pruning saw blade 355mm long and rope-operated cutting blade. Carton packed.
WILKINSON RATCHET LOPPER ANVIL
Ratchet loppers provide greater leverage for easier cutting of harder, more mature branches. The longer handles provide greater leverage and combined with a three-step ratchet mechanism, reduces the effort across the entire cutting process. Open the handles to full width to engage the ratchet and then gradually cut the branch rather than trying to cut though in one go. ? High quality carbon steel...
---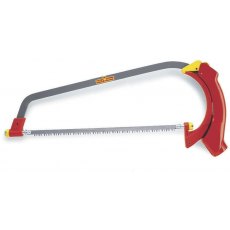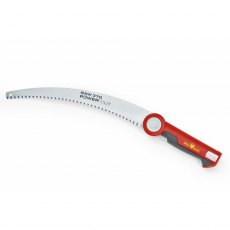 WOLF MULTI CHANGE SAW PC370MS
Wolf Garten pull saw with specially designed teeth for maximum cutting performance. A curved, Swedish Steel blade for smooth cutting at an optimum angle. The new and improved PC370MS Wolf Garten Pruning Saw replaces the REM. Energy-saving sawing of even thick branches in high trees is no longer a problem thanks to the 36 cm special serrated saw blade of the multi-star PC370MS tree saw. All multi-star...