---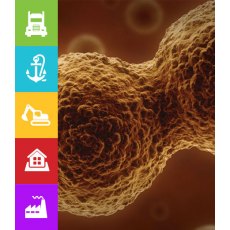 ---
Fuel Store Plus
Intended for use in bulk storage, but can also be added to the vehicle/machinery tank.
Gas Oil Conditioner
Gas Oil Conditioner provides an all-in-one treatment for gas oil. It will improve day to day running of diesel engines and will stabilise fuel during storage.
---
Gas Oil Supreme
Exocet Gas Oil Supreme is an advanced fuel additive designed to benefit both mineral diesel and biodiesel blends. It is a gas oil (BS2869:A2) upgrade product formulated to allow modern diesel engines calibrated on EN590 DERV to run on red diesel.
Sludgebuster
Sludgebuster is a formulated chemical additive for use as a tank, pipework and vessel cleaner where fuel, oil or other hydrocarbon contamination and solids build-up is a problem.
Exocet Categories