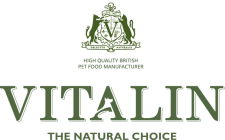 ---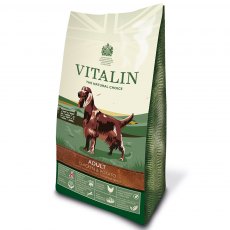 Vitalin Adult - Chicken & Potato - 12KG
Vitalin Adult Chicken & Potatohas been carefully formulated as a nutritionally complete dog food with a balanced recipe for adult dogs to provide all the nutrients required for a happy and healthy life. This hypoallergenic, wheat gluten free and cereal free food contains high quality protein from 100% British Chicken with potatoes, nutrient packed botanicals and joint supplements.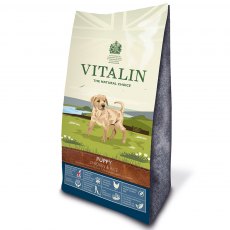 Vitalin Puppy Chicken & Rice - 12KG
Vitalin Chicken & Rice Puppy is a complete food designed for young dogs aged between 1 to 12 months. The food uses chicken as its main protein source, this is because it is relatively lean & packed with highly digestible proteins. All of these proteins aid in maintaining energy levels & promoting a healthy growth rate. Botanicals & prebiotics have been used to help improve gut health & security, this...
Vitalin Categories