---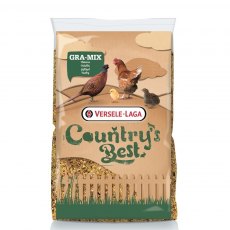 VERSELE LAGA GRA-MIX 20KG CHICK & QUAIL
Versele Laga Country?s Best Gra-Mix Chick & Quail is an extremely useful additional feed designed to suit smaller poultry. This is an additional feed and should not replace other mixtures as their food source. These mixtures are great for improving digestion.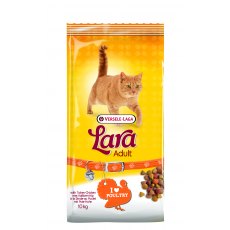 VL LAGA LARA ADULT CAT POULTRY - 10KG
Versele Laga Lara Adult Chicken & Turkey is a complete dry cat food with crisp chunks with a delicious Chicken & Turkey flavour. Versele Laga Lara Chicken & Turkey will be a true flavour feast for your beloved cat. Feeding Guide: 3kg Cat - 55g per day (209Kcal) 4kg Cat - 70g per day (266Kcal) 5kg Cat - 80g per day (304Kcal) 6kg Cat - 90g per day (342Kcal) Make sure your...
Versele-Laga Categories