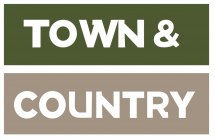 ---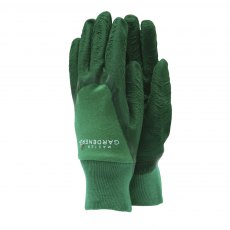 T&C LADIES MASTER GARDENER
The Master Gardener is the UK's best-selling gardening glove, with one pair sold every minute. It offers protection against thorns and other sharp objects and has excellent grip in both wet and dry conditions. The outstanding fit and snug wrist means there is no loss of touch. Developed and perfected over 10 years, the Master Gardener is our flagship glove. Double coated in our special latex dip for...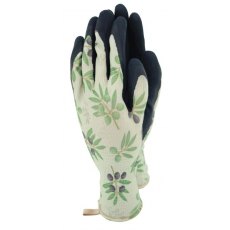 T&C MASTERGRIP PATTERN GLOVES
The Mastergrip range of gloves provide up to 100% more grip than standard gloves using patented Microfinish technology. This uses micropores to form mini vacuums with the item being handled, giving the ultimate grip in both wet and dry conditions. The latex coating protects against liquid penetration and the breathable back enhances comfort, ideal when watering plants or light gardening. Colour:...
---
T&C ORIGINAL GARDNER GLOVE
Town & Country gloves are soft and comfortable light duty gloves with an excellent fit without loss of dexterity. They are made from vinyl coated cotton offering some water resistance. Their snug knit wrist keeps out dirt and are washable.
---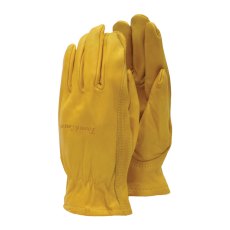 T&C PREMIUM LEATHER GLOVE
These superior quality gloves are made with exceptional craftmanship from ultra soft leather. Tough and hardwearing, they offer excellent protection from roses and thorny bushes, whilst the specially designed thumb and elasticated wrist enhances the comfort and fit.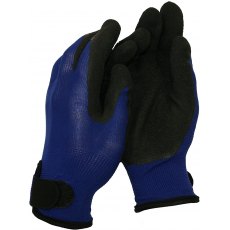 T&C WEEDMASTER PLUS GLOVE
Perfect for weeding and other delicate gardening jobs, these light and comfortable gloves offer excellent protection. They are made from 100% cotton with a protective nitrile coating on the palm and fingers and they have a stretchy, breathable back. A Velcro style fastening ensures a firm fit.
---
TOWN & COUNTRY FURRY CLOGGIES
These Fleecy Cloggies are supple and lightweight, with a contoured design and fleece lining for added warmth and comfort. The outside is waterproof with a slip-resistant sole, whilst the simple slip on, slip off design makes them perfect for keeping by the back door.
Town & Country Categories