---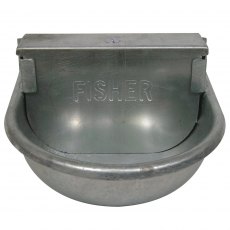 FISHER SELFILL BOWL 2.5LTR
Drinking bowl. Heavy gauge steel, galvanised after manufacture. Finished with no sharp edges or corners to protect your animals. Strong and durable valve assembly, best used via a header tank. Fitted with Zytel valve.Height 140mmWidth 250mmDepth 250mmCapacity 2.5 litres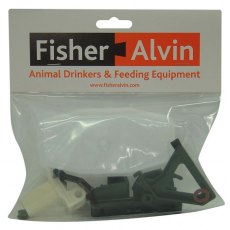 ---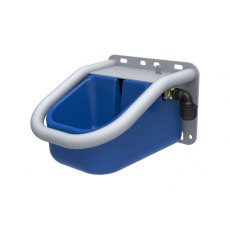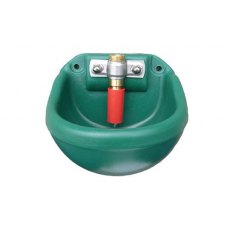 JFC NOSE FILL WATER BOWL DBL5 2LTR
The 2L Nose-Fill Drink Bowl is designed with our unique double wall for extra strength and durability. The nose fill valve dispenses water on demand ensuring fresh water is always available. Water supply piping suitable for wall fixing.
---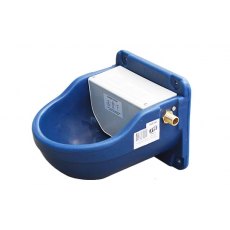 JFC SELFFILL BOWL BLUE DBL4 4LTR
The DBL4 drink bowl is manufactured from tough, impact resistant polyethylene and has a smooth finish and a curved design specifically for animal safety. The drink bowl is designed with a twin plastic wall adding to the strength and durability. The drink bowl features an easy access polycarbonate service lid and is fitted with a brass float valve capable of delivering 9L/min at 3 bar pressure. The...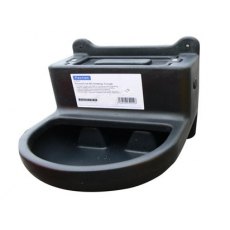 PAXTON PLASTIC TROUGH AT25 ROUND END FILL 7LTR
6.8 litre capacity (AT25) Compact design with built in mounts for easy wall fixing Ideal for single animal use in loose boxes or stables Large easy drain screw cap for fast emptying Includes removable service box cover for easy access to ballcock Includes Part 2 ballcock compliant with Water Regulations Livestock options: Beef Cattle, Dairy Cows, Horse, Sheep