---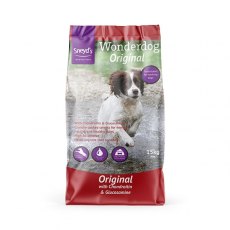 Sneyds Wonderdog Original - 15Kg
A complete extruded diet with 24% protein formulated for working dogs. With high quality nutritional ingredients, sprayed with Tasty Chicken fat to enhance flavour & smell with added Fish Oil & Chondroitin & Glucosamine to help look after your dogs coat and joints.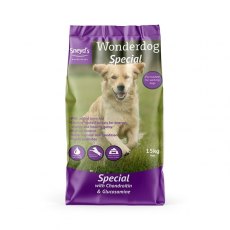 Sneyds Wonderdog Special - 15Kg
Sneyds Wonderdog Special is a complete working dog diet enriched with weetsweet. Weetsweet enhances the taste and texture of the food and is a highly digestible form of glucose which can be useful throughout your dogs life cycle.