---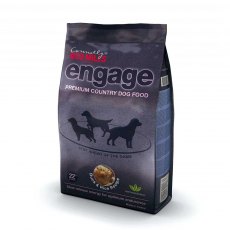 RED MILLS ENGAGE DUCK & RICE - 15KG
Red Mills Engage Duck & Rice is a hypoallergenic diet formulated to keep your dog ahead of the pack. This food has been designed for dogs in light work & those partaking in active lifestyles, an optimum level of protein & carbohydrates combine to boost recovery & maintain conditioning.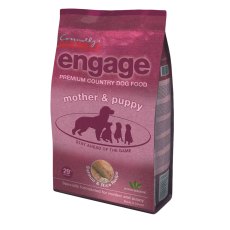 RED MILLS ENGAGE MOTHER & PUPPY COMPLETE - 15KG
Red Mills Engage Mother & Puppy is a rich & nutritionally dense formula designed to meet the huge nutritional requirements of gestating & lactating bitches. The diet uses Salmon as its main protein source; this is due to it being easy to digest, filled with protein & also contains plenty of Omega 3 fatty acids for optimal conditioning.
---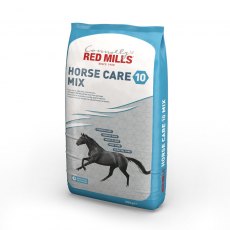 RED MILLS 10% HORSECARE 10 CUBES LLP - 20KG
Red Mills Horse Care 10 Mix LLP. Ideal for performance horses and horses in training, and horses requiring additional body condition. Red Mills Horse Care 10 Mix provides controlled energy release for sustained performance, supporting muscle function and post-exercise recovery. High in fibre, this feed supposts gastric and hindgut function, fibre digestion and nutrient absorption.
RED MILLS 14% STUD MIX - 25KG
Red Mills Stud Mix 14% 25kg A traditional, cereal based muesli for broodmares, stallions and growing youngstock Ideal For Mares during pregnancy and lactation Stallions during the covering season Youngstock during growth and development
---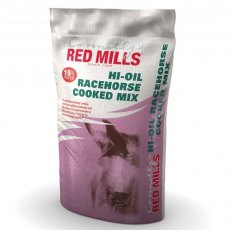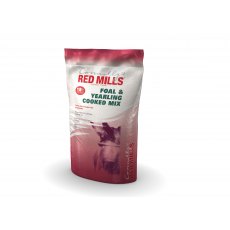 ---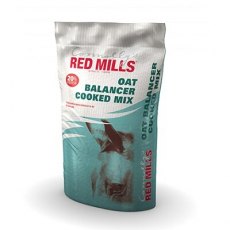 RED MILLS 20% OAT BALANCER COOKED MIX - 20KG
Red Mills Oat Balancer Cooked Mix 20% Specially formulated oat balancer in a muesli form. Combination of steam cooked barley, maize and peas to create a complete ration when added to quality oats. High protein, vitamins and mineral levels to cater for the performance horse. Highly palatable molasses and soya oil coating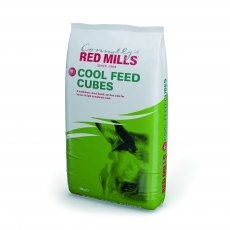 RED MILLS COOL FEED CUBES - 20KG
Red Mills Cool Feed Cubes combines increased amounts of digestible fibre with a lower energy level to provide a unique non-heating diet for stable-bound/injured racehorses and ponies in light work. It also provides a highly digestible source of additional roughage for out-wintered stock and for broodmares in early pregnancy. Top performance : quality proteins for muscle development with high...
---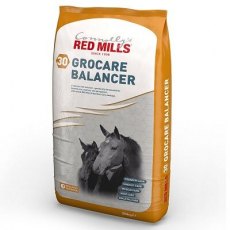 RED MILLS GROCARE BALANCER - 20KG
Red Mills Grocare Balancer is a unique balancer for broodmares, stallions and youngstock. It contains high spec vitamins and minerals for sound musco-skeletal development and optimises fertility in stallions and broodmares. It has a low starch, high nutrient formula for controlled growth rates as well as a supple-plus formula with glucosamine for joint strength and mobility. High spec vitamins...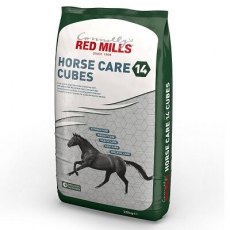 ---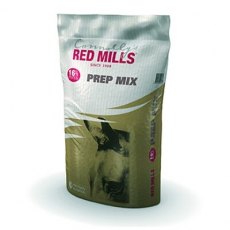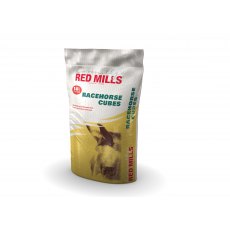 ---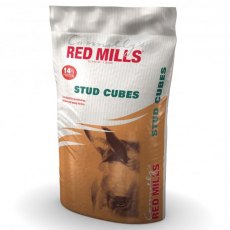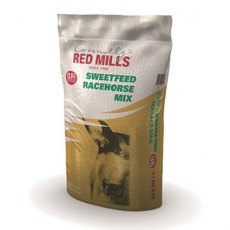 Red Mills Categories