---
3 IN 1 LEAD
Perfect for active lifestyles, the Halti Active Lead offers great versatility for owners out and about with their dog. This multi-function lead can also be used in a belt style, ideal for running and hands-free control. Plus, it features a super-strong bungee to protect both dog and owner from any sudden jolts.
from £12.99
ex VAT from £10.83
---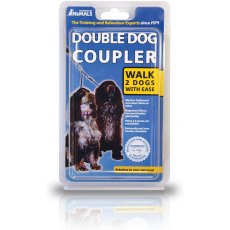 HALTI DOUBLE ENDED LEAD LARGE
The only lead you?ll ever need, the Halti Double Ended Lead provides great versatility to suit a variety of different situations. From busy city streets to relaxed strolls, long countryside walks or a play in the park, it?s even perfect for puppy training.
---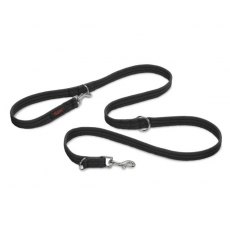 HALTI TRAINING LEAD
Control is important for you and your dog. That?s why the Halti Training Lead has 2 trigger clips, for multiple points of connection with other walking accessories like harnesses and headcollars.
HALTI WALKING LEAD
A walking essential, the Halti Lead is a strong and secure dog lead designed for daily use. It?s perfect for urban streets and busy areas where you need to keep your dog close.
from £9.99
ex VAT from £8.33
---
HALTI WALKING RETRACTABLE LEAD
The Halti Retractable Lead gives your dog the freedom to explore, while keeping you in control. With its ergonomically designed handle and simple one-click lock to adjust the lead length; dog walking is much easier and more enjoyable. Bringing together style and functionality, this retractable dog lead comes in four vibrant colours.
from £12.99
ex VAT from £10.83