---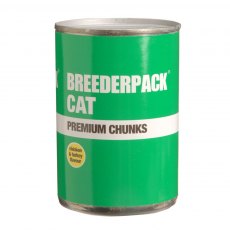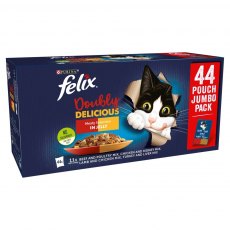 FELIX AGAIL MEGAPACK POUCHES 88 PACK
Felix Pouch As Good As It Looks Doubly Delicious Meat in Jelly is a range of delicious meals made with two different types of tender meat or fish in a delicious jelly which look and smell so meaty, it looks like food you might have cooked yourself. Now your cat can enjoy two of his favourite varieties in one delicious meal! It's an irresistible meal for your cat. Also, Felix As Good as It Looks Doubly...
---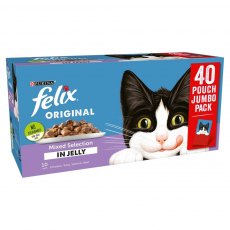 GELERT COUNTRY CHOICE CAT MIXED VARIETY - 12 x 400G
Gelert Country Choice Adult Cat Variety in Jelly is a selection of complete foods for adult cats that enjoy a bit of variety in their meals. The recipes are nutritionally complete & can help cats grow to their full potential, a selection of B vitamins, Zinc & natural oils have been included to help maintain healthy skin & a shiny coat. The meats used within all 4 recipes have been gently steam cooked,...
---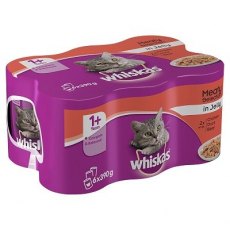 WHISKAS CAT FOOD 6 X 390G MIXED VARIETY
The tasty Whiskas Tins range includes meals of so many delicious flavours that you'll never be short of inspiration when it comes to your furry friends mealtime. Plus, you'll always be sure she's getting all the essential vitamins and minerals she needs to stay healthy and happy
---