---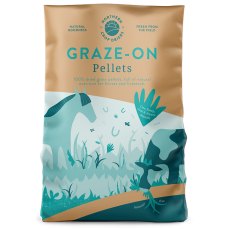 GRAZE-ON GRASS PELLETS - 20KG
Grass Nuts 16%, A unique blend of grasses is used by Northern Crop Driers to produce their grass nuts. This blend is made up of the following grass types: Solid Hybrid Ryegrass, Donard Perennial Ryegrass, Moy Perennial Ryegrass, Dovey Tall Fescue, Promesse Timothy. Grass Nuts 16% contains: Milled Grass.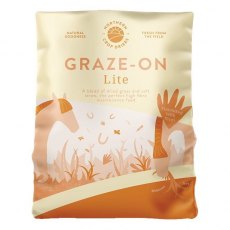 GRAZE-ON LITE - 15KG
Northern Crop Driers Graze-On Lite, which has replaced Gold Blend. A blend of dried grass and soft straw, the perfect high fibre maintenance feed. Similar feed value to good quality hay. Short chop forage which prolongs feeding time. Can be added to hard feed to prevent bolting of food. It's dust extracted and molasses free.
---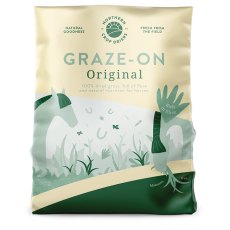 GRAZE-ON ORIGINAL GRASS - 15KG
Graze On Grass is a short chop forage that prolongs feeding time, aiding a good digestion in your horse as it has high levels of digestible fibre. It may be fed alone, as part of a forage ration or to add bulk and fibre to a concentrate ration. It is molasses free and has had the dust extracted from it. Graze On Grass contains: Milled grass.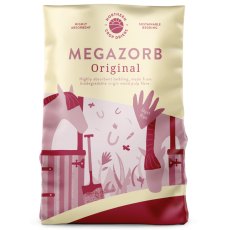 MEGAZORB - 85L
Highly absorbent, dust extracted horse bedding manufactured from virgin wood pulp.
Northern Crop Driers Categories