---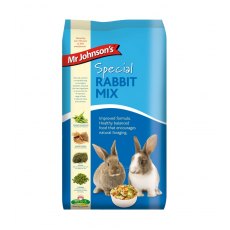 Mr Johnsons Special Rabbit Mix
Mr Johnson's Special RABBIT MIX - No added pellets is a fibrous, nutritious and wholesome pellet-free blend of steam flaked peas, cereals, alfalfa, extrusions & herbs - supplying your rabbit with a tasty, healthy food in a variety of textures to encourage your rabbit?s natural foraging instinct.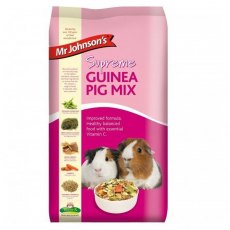 Mr Johnsons Supreme Guinea Pig Mix - 15kg
Tasty, nutritious food for guinea pigs. This mix is a blend of steam flaked peas, flaked barley, flaked maize, flaked beans, alfalfa, grass, carrot & Verm-X herb blend. Fortified with vitamin C.
Mr Johnsons Categories