---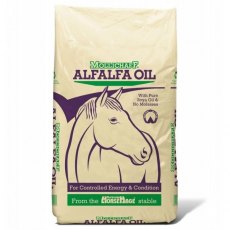 Mollichaff Alfalfa Oil - 15kg
Mollichaff Alfalfa Oil has been made from pure alfalfa, this gives horses a rich source of digestible fibre coupled with high quality proteins which are great for adding on condition & boosting overall health. It provides moderate amounts of energy equal to that of a medium energy hard feed but with much more fibre which is beneficial to hind gut health due to alfalfa being low in both starch &...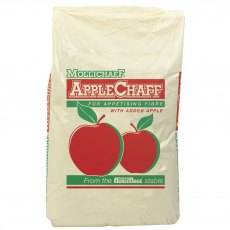 Mollichaff Apple - 12.5kg
Mollichaff Applechaff is a high quality chaff designed for fussy feeders that generally put their noses up at regular chaffs. Real diced apple has been included in the mix as well as apple essence, this gives the chaff a sweeter flavour & a nutritional boost. Only the highest quality wheat straw has been used, this has then been dust extracted & chopped to ensure easier digestion & respiratory...
---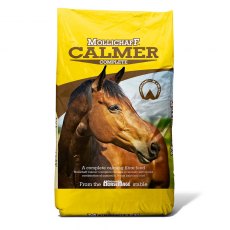 Mollichaff Calmer - 15kg
Mollichaff Calmer is a complete fibre feed that incorporates oat pellets, oat straw, dried grass, herbs, soya oil vitamins & minerals. The Calmer formula is especially useful for excitable horses that may become nervous in certain situations or those that need a diet lower in starch. Elevated levels of magnesium, Vitamin B1 & Vitamin B12 have been included, these result in more controlled muscle...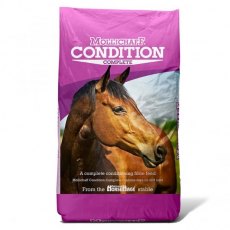 Mollichaff Condition - 15kg
Mollichaff Condition is a highly digestible, high fibre, high oil and low starch mix, which can be fed as a complete concentrate feed alongside good quality forage. Mollichaff Condition contains: alfalfa, dried grass, oat straw, fibre pellets, barley, soya flakes, soya oil and mint as well as Yea-sacc and a prebiotic, plus vitamins, minerals and trace elements.
---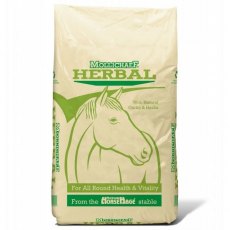 Mollichaff Herbal - 12.5kg
Mollichaff Herbal is a high quality chaff made from oat straw which has been enriched with a variety of herbs that are found in the horses natural environment. Only a light dressing of molasses is needed in this mix, this is due to the herbs giving the oat straw a more appetising flavour & aroma that horses enjoy. A balanced mix of garlic, mint, rosemary & golden rod provide benefits to the...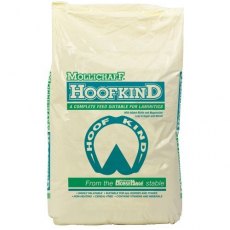 Mollichaff Hoofkind - 15kg
Mollichaff Hoofkind is a fibre based concentrate feed designed to support the nutritional needs of horses and ponies that are prone to laminitis. The mixture itself is highly palatable with it being made from popular ingredients like oat straw and alfalfa.
---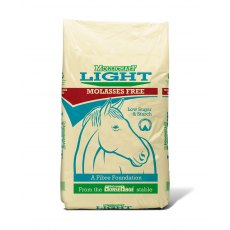 Mollichaff Light Molasses Free - 12.5kg
Mollichaff Light Molasses Free is the perfect low cost option for adding fibre to a horse or pony's diet, whatever their level of work. Low in sugar, starch, and calories, Mollichaff Light Molasses Free is ideal for: Providing essential fibre for all horses and ponies. Horses and ponies requiring a diet that is low in sugar and starch. Those prone to laminitis. Overweight horses and ponies, and...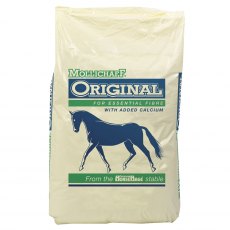 Mollichaff Original - 12.5kg
Mollichaff Original is a premium quality chaff which is made by combining high quality wheat straw with molasses & calcium. The calcium comes from limestone flour, this is a bioavailable form of calcium that horses seem to enjoy, it does a great job of enhancing tooth & bone health as well as ensuring a health growth. The molasses make the wheat straw sweeter & more palatable meaning horses...
---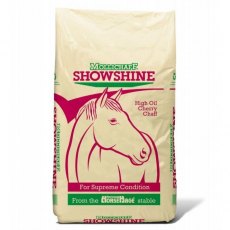 Mollichaff Showshine - 12.5kg
Mollichaff ShowShine Cherry is a high oil chaff that has been designed to promote ultimate show condition in both horses & ponies. The cherry flavouring used gives it a tangy, sweet flavour that horses simply adore, the unique coating also includes soya oil which gives the coat a shiny look & silky feel. Due to the oat straw being naturally high in fibre this forage replacer is great for promoting...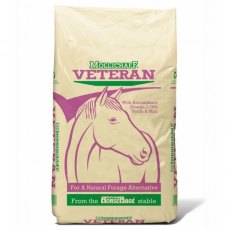 Mollichaff Veteran - 12.5kg
Mollichaff Veteran is a high fibre forage mix which has been designed as a supplement to natural forage or to top it up if grass is sparse or of poor quality. A blend of oat straw, alfalfa & dried grass is finished off with linseed & soya oil, this makes the food more palatable & increase the amount of slow release energy supplied by oils. Especially useful for even the fussiest of eaters...
---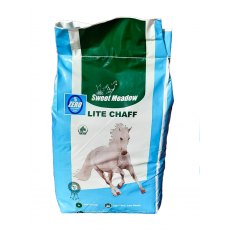 Sweet Meadow Zero Lite Chaff - 12.5kg
Sweet Meadow Lite Chaff is a low calorie, non-heating high fibre feed. It contains NO mollasses and has a combined sugar and starch level of less than 10%, making it suitable for horses and ponies at rest or in light work, those on a calorie-controlled diet, prone to fizzy behaviour or laminitis sufferers. There is no added sugar and it's free from alfalfa and preservatives. Lite Chaff can be...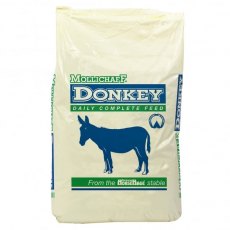 Mollichaff Donkey - 18kg
Mollichaff Donkey has been especially formulated for donkeys. It is a complete donkey feed and is low in sugar and starch. It is high in vitamins and minerals and has added magnesium. Mollichaff Donkey contains: fibre pellets, oat straw, and soya oil with camomile, mint and lemon balm.
Mollichaff Categories