---
IAE CRUSADER CATTLE CRUSH
The Crusader Plus Cattle Crush is now the only cattle crush in the IAE range to feature a saloon door manually operated traditional lever-type yoke at the front of the crush. Suitable for calf fostering Access enables cesarean operations to be performed if required Option to add foot trim kit if required Not compatible with Superscoop?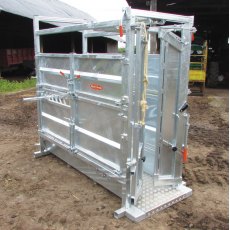 RITCHIE CONTINENTAL CATTLE CRUSH GALV
Main Features: Manual yoke operated from front or rear of crush Easy adjustable neck yoke widths, which allows easy handling of calves to bulls Complete access to both sides of animal with 8 doors Ratchet type rump bar operation Complete with rear gate and aluminium 5 bar tread-plate floor Aluminium treadplate floor All hot dipped galvanised
---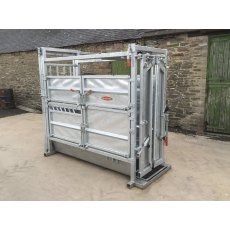 RITCHIE CONTINENTAL CATTLE CRUSH IMPROVED ACCESS
Based on the Continental Cattle Handling Crate (339G), this unit includes: Top and bottom access on all side doors Sliding rear gate will operate from both left and right sides Rubber grip floor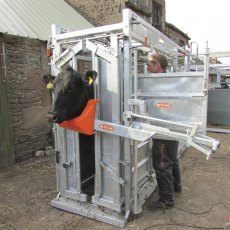 RITCHIE HEAD SCOOP FOR CATTLE CRUSH
Silent operation with non-ratchet mechanism Silent operation with new non-ratchet mechanism The Head Scoop has been designed to control the head of cattle making routine tasks easier and safer The unit prevents an animal ?going down? in the cattle crate, and increase the efficiency of the handling process The unit can be fitted to most makes of ?Automatic Yoke? cattle crates and can...