---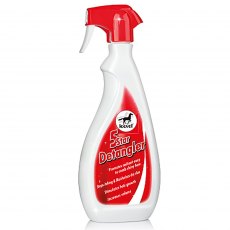 LEOVET 5 STAR DETANGLER 550ML
This premium detangler promotes radiant, easy to comb, shiny hair. With arginine, the essential hair nutrient to stimulate hair growth and pro-vitamin B5 panthenol for healthy nourished hair with lots of volume. Made with wheat pentavitin to stop itching and moisturise dry skin.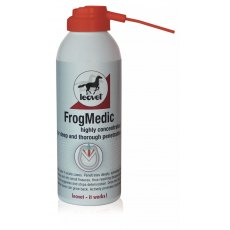 LEOVET FROGMEDIC
FrogMedic is specifically designed for use in acute cases: it penetrates deeply, spreading into the grooves and into small fissures, thus reaching decayed spots. FrogMedic blocks out sogginess and stops deterioration. It dries the frog so that healthy tissue can grow back.
---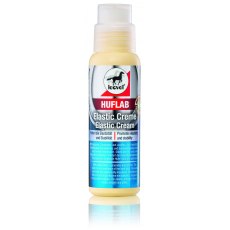 LEOVET HOOF LAB ELASTIC CREAM
The elasticity and resilience of the hoof horn, the walls and heels are significantly improved. Strengthens the hoof and its protective mechanisms. Supports the moisture balance. For elastic, stronger hooves! Keeps smooth and shiny., , With sallow thorn, ceramides and lecithin, and with integrated pump applicator!,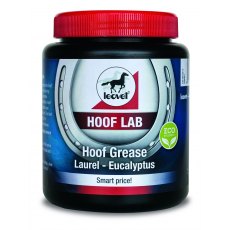 LEOVET HOOF LAB HOOF GREASE
Nourishes and strengthens the hoof. Regenerates brittle and cracking horn. Eucalyptus oil promotes natural growth and elasticity. Hoof Grease is absorbed quickly and seals moisture in the hoof. The hoof retains its breathability. For beautiful, well-groomed hooves., , Without petroleum jelly, mineral oil and parabens!,
---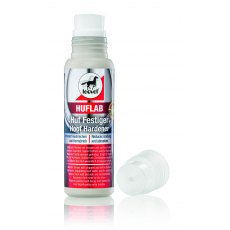 LEOVET HOOF LAB HOOF HARDENER
Ideal for horses with chipped and brittle hooves, low heels, separating hoof walls, and for barefoot horses. Hoof wall and sole are strengthened. Secures a firm seat for the shoe. Protects against hoof decay and makes the hoof significantly more durable. Effective without harmful chemical agents! Does not contain glutaraldehyde. With integrated pump applicator! Without petroleum jelly, mineral...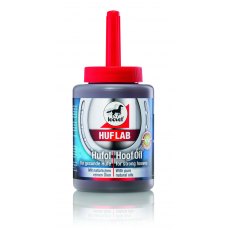 LEOVET HOOF LAB HOOF OIL
Pure plant oils from avocado, jojoba, sesame and calendula nourish the horn, keeping it elastic and strong. Activates hoof growth, protects against separating hoof walls and decay. Brings moisture into the hoof and gives a long-lasting shine., , With integrated brush for fast and clean hoof care.,
---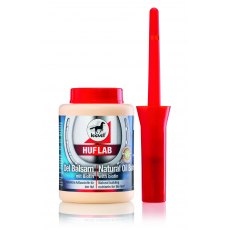 LEOVET HOOF LAB NATURAL OIL BALM
The new, natural hoof care including brush for every day. The creamy balm makes the hooves strong and elastic with naturally nourishing oils. Moisture is transported deeply into the horn. Natural Oil Balm is quickly absorbed into the capillaries. Greatly improves horn quality, for a beautiful shine! , , Without petroleum jelly, mineral oil and parabens!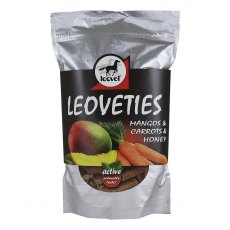 Leovet Categories