---
Dried Mealworms - 1kg
The natural diet of many birds includes insects, particularly Blackbirds, Robins and Thrushes. The protein they derive from this is essential to maintain their bodies in fully working order. Therefore, supplementing with dried mealworms can make a real difference. Mealworms provide exactly the right type of insect protein birds need to repair and maintain their muscle mass. They should be fed...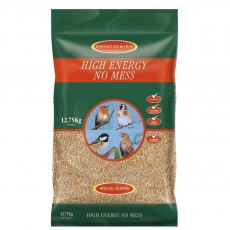 Johnston & Jeff High Energy Mix - 12.75kg
Wild birds need a huge amount of energy to survive the winter, as the temperature drops wild birds need to eat more than their body weight per day to survive, when naturally available foods are becoming ever harder to find.
---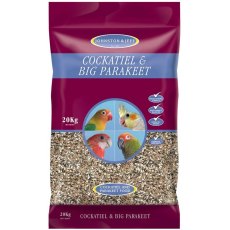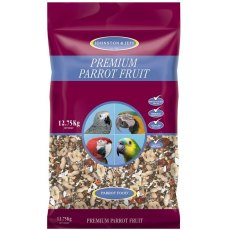 Johnston & Jeff Premium Parrot Fruit Mix - 12.75kg
Johnston & Jeff Premium Parrot Fruit Mix is a great feed for a wide range of different parrots. With over 45% of the mix being made up of fruit, nuts and vegetables; a close match to a natural balanced intake for birds in the wild.
---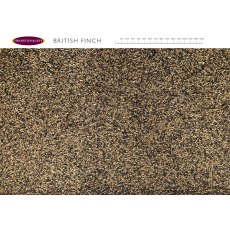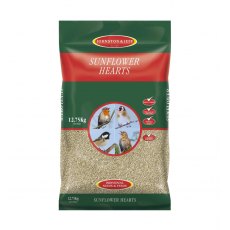 Johnston & Jeff Sunflower Hearts - 12.75kg
Johnston and Jeff Sunflower Hearts are a husk free product which are 100% edible by birds and therefore leave little waste. They are particularly popular amongst the likes of Blue tits, Greenfinch, Sparrows, Thrush, Blackbird and Robins. Ideal for use in feeders, bird tables or on the ground. Ingredients: 100% Sunflower Hearts
---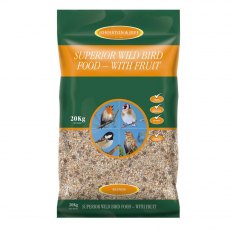 Johnston & Jeff Superior Wild Bird Food - 20kg
Johnston & Jeff Superior Wild Bird Husk Free is a high quality seed which attracts a wide variety of wild birds into the garden. Enhanced with fruit, it can be used with bird tables or feeders. As it is husk free it means there is less waste.
Johnston & Jeff Categories