---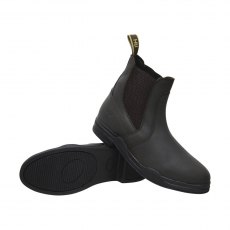 HYLAND WAX LEATHER JODHPUR BOOT
A hard wearing, comfortable, everyday riding and yard boot with cushioned insole and steel shank to give maximum ankle support. Constructed using waxed water resistant leather combined with a hard wearing TPR sole. A practical pull on boot with elasticated side gussets.
---
HYLAND WAX LEATHER ZIP BOOT
A zip fronted wax leather jodhpur boot. This boot boasts a leather upper made from calf leather to make it suppler and incredibly comfortable. TPR sole composition with synthetic lining. Elasticated side gussets.
---
COLDSTREAM LEATHER PADDED HEAD COLLAR
A luxurious head collar made from the finest quality leather. Featuring a soft underpadding on the nose and headpiece that complements the soft supple leather, it's finished with classic various brass fastenings.
HY FIELD SAFE HEADCOLLAR
This hard wearing and well designed nylon web head collar is perfect for training and general use. Quick release clip on cheek, adjustable nose band and a touch tape breaking point for safe use in the field. With a padded nose and single buckle for a great fit, this is a great buy for any horse owner. Hard wearing Perfect for turnout Quick release clip on cheek Adjustable noseband Touch tape breaking...
---
HY ROSE GOLD HEADCOLLAR AND LEAD ROPE
Be on trend with this fully adjustable head collar with elegant rose gold fixtures. This head collar is stylish yet comfortable with a smooth fleece lining around the nose band and head piece. Complete with a matching lead rope.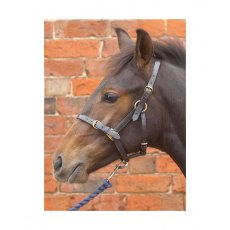 LEATHER FOAL HEADCOLLAR
Complemented with brass fittings. 3 buckle, fully adjustable to allow for growth. Ideal for everyday use. A great value product knowing your foal will grow quickly.
---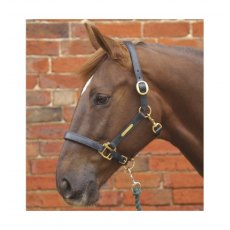 ---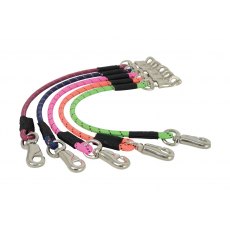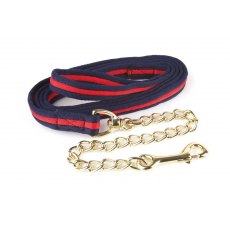 ---
Hyland Categories