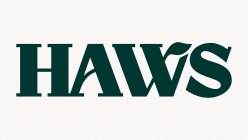 ---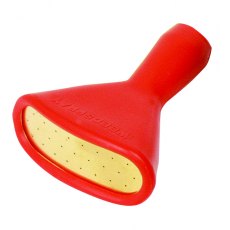 HAWS WATERING CAN ROSE NO11 FINE AS RAIN
A specially designed fan-shaped rose for applying liquid and water soluble weed control chemicals. Weedspray may be fitted onto a watering can spout to give either a horizontal or vertical spray. Horizontal spray gives a broad application band, particularly useful when treating lawns, driveways, wide paths and open ground.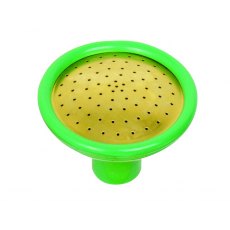 HAWS WATERING CAN ROSE NO14 FINE AS RAIN
The large holes in this rose make it especially useful for general watering of established plants and foliage. The curved brass face gives an even and uniform spray of coarse water droplets. Particularly suitable for spraying well established plants, shrubs, newly-planted trees, lawns and vegetable crops.
---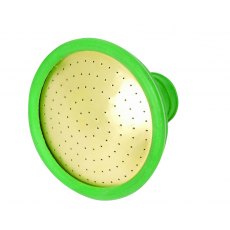 HAWS WATERING CAN ROSE NO7 FINE AS RAIN
Haws Fine as Rain Watering Can Rose No. 7 has a round rubber rose made by Fine as Rain, part of Haws - maker's of the fine watering cans and accessories since 1886. It has a brass face and a flexible stem to fit most popular cans. The watering can rose produces a medium spray which is ideal for watering established plants.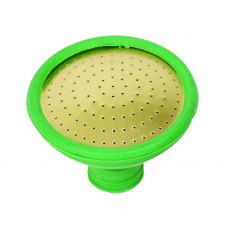 HAWS WATERING CAN ROSE NO8 FINE AS RAIN
This medium watering can rose is perfect for delicate plants and established seedlings. Made from rubber and brass its curved face is designed to give an even and uniform spray pattern. Fits most popular cans, ideal for smaller cans.