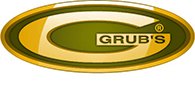 ---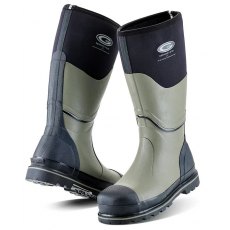 GRUB'S CERAMIC SAFETY WELLINGTON BOOT
Grubs CERAMIC 5.0 S5™ is the world's first rubber safety boot that uses non-matallic materials. This means it conducts neither cold nor electricity making them popular in a wider field of safety footwear. CERAMIC SAFETY TOE - complies with BS EN ISO 203450 S5 without cold absorbing/ emitting metal materials. DEFENDER™, 5mm Ballistic insole - lightweight and flexible whilst passing both...
GRUB'S FROSTLINE BOOT
Most GRUBS® Rubber footwear uses our self-insulating INSU-FOAM ULTRA™bootie construction which acts as a neutral medium between the wearer and the outside. The bootie is both waterproof and insulating and exceeds the long-term effectiveness of waterproof membranes and lofted insulations. Our boots are waterproof to EN ISO 20344: 2004 5.7 standard. We use a super stretch Chloroprene material...
---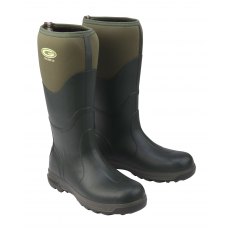 GRUB'S TAYLINE BOOT
TAYLINE 5.0™ is designed for everyday use to ensure farmers have comfortable, dry, warm feet all day with superior grip. 5MM INSUFOAM-ULTRA™ NEOPRENE WITH CALF HEIGHT RUBBER - for comfort and warmth TRAK™ OUTSOLE - Deep tractor like tread gives powerful traction on soft ground with prominent heel for downhill braking. HEXZORB™ technology - absorbs heel strike shock for daylong...
GRUBS RAINLINE WELLINGTON BOOT
Moisture wicking linings use thousands of fibre loops that cosset the foot and wick away moisture keeping the wearer dry and comfortable. Combined with 5.0 INSU-FOAM ULTRA™ to provide an unequalled comfort range without sweat and heat build up. RAINLINE™ is a lightweight, easy-clean, full rubber wellington boot made from high quality rubber in a classic style. A SUPERDRI™ lining...
---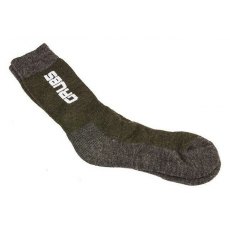 GRUBS SOX GREEN
Add an extra layer of protection this Winter with the new GRUBS sock! This intelligently designed sock is made specially for Grubs Boots and will keep your feet even more protected this winter.
Grubs Categories