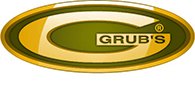 ---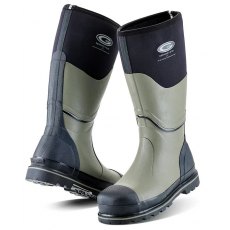 GRUB'S CERAMIC SAFETY WELLINGTON BOOT
Grubs CERAMIC 5.0 S5™ is the world's first rubber safety boot that uses non-matallic materials. This means it conducts neither cold nor electricity making them popular in a wider field of safety footwear. CERAMIC SAFETY TOE - complies with BS EN ISO 203450 S5 without cold absorbing/ emitting metal materials. DEFENDER™, 5mm Ballistic insole - lightweight and flexible whilst passing both...
GRUB'S FROSTLINE BOOT
Most GRUBS® Rubber footwear uses our self-insulating INSU-FOAM ULTRA™bootie construction which acts as a neutral medium between the wearer and the outside. The bootie is both waterproof and insulating and exceeds the long-term effectiveness of waterproof membranes and lofted insulations. Our boots are waterproof to EN ISO 20344: 2004 5.7 standard. We use a super stretch Chloroprene material...
---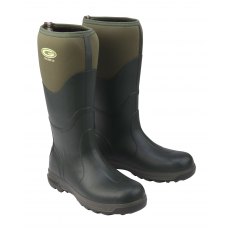 GRUB'S TAYLINE BOOT
TAYLINE 5.0™ is designed for everyday use to ensure farmers have comfortable, dry, warm feet all day with superior grip. 5MM INSUFOAM-ULTRA™ NEOPRENE WITH CALF HEIGHT RUBBER - for comfort and warmth TRAK™ OUTSOLE - Deep tractor like tread gives powerful traction on soft ground with prominent heel for downhill braking. HEXZORB™ technology - absorbs heel strike shock for daylong...