---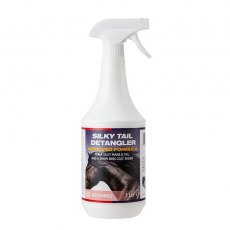 EQUINE AMERICA SILKY TAIL UN-TANGLER 1LTR
Silky Tail Un-tangler - Information and Nutrition Our new improved formula is a non greasy tail conditioner that detangles and leaves a silky sheen. Silky Tail Untangler contains Hydrolysed Silk, and Coconut oils for healthy, beautiful grooming. Silky Tail Untangler does not contain Silicon, will not leave the hair brittle and contains natural Silk.A non-greasy mane and tail conditioner that detangles...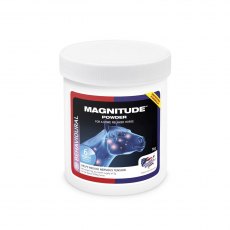 ---
EQUINE AMERICA SO-KALM PASTE
Horses can experience nervousness and tension before exercise or competition causing them to misbehave or 'wash out. So-Kalm Plus contains a premium grade Magnesium with L-Tryptophan, an essential amino acid associated with the production of serotonin, to calm and focus the horse, fed daily can aid concentration and willingness to work, but without removing the edge required for competition.Young...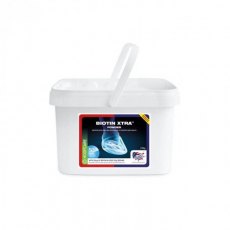 EQUINE AMERICA BIOTIN EXTRA 2.5KG
Palatable, cost-effective formulation providing nutritional support for strong, sound hooves Provides 20mg biotin per serve, to help improve and maintain hoof horn quality Also contains methionine for keratin production to help strengthen cracked hooves With added MSM, zinc and calcium With Brewer's yeast to provide important B vitamins Equine America is BETA NOPS and UFAS assured which...
---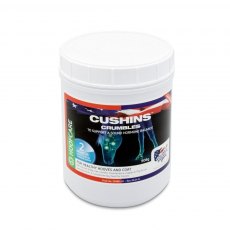 EQUINE AMERICA CUSHINS CRUMBLES
Helps horses and ponies to retain and restore hormone levels. Made with chaste berry. Suitable for older horses and ponies. The Equine America Cushings Crumbles are made with chaste berry to help horses who suffer from Cushings. The chaste berry helps horses and ponies to retain and restore their hormone levels, this means they are able to lead a more healthy life, particularly if the horse...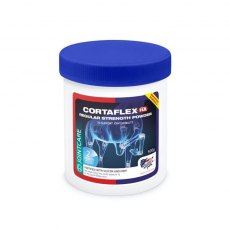 EQUINE AMERICA CORTAFLEX HA REGULAR POWDER 500G
Cortaflex® HA Regular powder is designed for the nutritional maintenance of healthy joints in horses and ponies in light to moderate work, or older horses needing a little extra mobility support! Cortaflex® HA Regular Powder provides a tried and tested blend of key compounds, with low sugar levels, making it suitable for horses and ponies prone to laminitis. Cortaflex® HA Regular...
---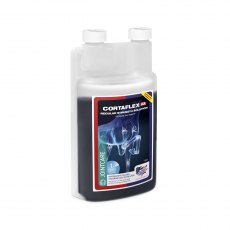 EQUINE AMERICA CORTAFLEX HA SOLUTION
Cortaflex HA with Hyaluronic Acid and ASU, It's never too late! Specially formulated for competition horses and ponies, and for those with excessive wear and tear to their joints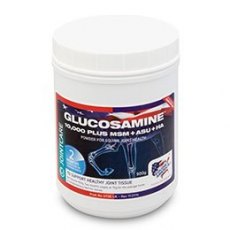 EQUINE AMERICA GLUCOSAMINE 10,000 PLUS MSM ASU HA 1KG
Equine America Glucosamine 10,000 plus MSMGlucosamine 10,000 plus MSM & ASU & HA a complementary feed which is used to support healthy joint tissue. Glucosamine 10,000 Contains MSM & ASU & HA Powder supplement Supports healthy joint tissue
---
EQUINE AMERICA MSM 500G
Nutritional Support For Joints, Skin And Hooves SUPPORT YOUR HORSE'S HEALTH - MSM, also known as Methylsulphonylmethane, is a bioavailable organic Sulphur found in alfalfa and other forage, but often in insufficient quantities. Use our MSM powder to maintain healthy joints in horses. NATURAL INGREDIENTS - Equine America MSM Powder is produced from the highest quality natural MSM. This organic...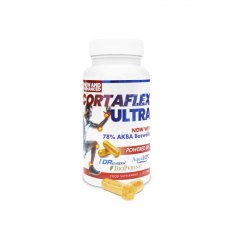 HUMAN CORTAFLEX
For improved joint mobility. A unique formula of the refined isolates...
---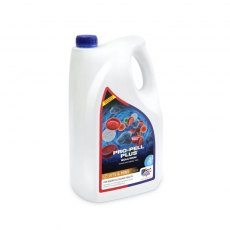 EQUINE AMERICA PROPELL PLUS 5L
Vitamin And Mineral Tonic Market-leading blood tonic to boost energy when horses feel a little flat Contains high levels of B vitamins for energy production Provides bio-available minerals from organic chelates With controlled levels of iron With added honey to support immune and respiratory function Equine America is BETA NOPS and UFAS assured which means that full product traceability is in place,...
Equine America Categories