---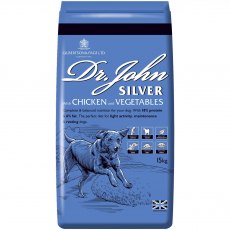 Dr John Silver
Dr John Silver with Chicken is a complete feed for adult working dogs that do not need a super high level of protein in their food. The classic chicken flavour makes this food a trusted staple in many working dog homes whilst the tried & tested formula keeps them in great condition.
from £6.50
ex VAT from £6.50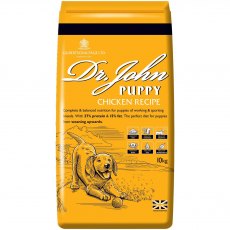 Dr John Puppy - 10kg
Dr John Puppy Food has been designed to suit the nutritional needs of young working dogs that need to develop into strong, capable animals.
---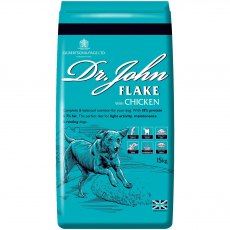 Dr John Chunky Flake - 15Kg
Dr John Flake is a particularly tasty mixture designed for adult working dogs that still require a moderate protein content to maintain conditioning & overall good health. Easily digestible oils & fats have been used throughout, this is because it is more beneficial for dogs that require a gradual release of energy over the course of a day.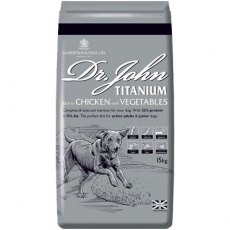 Dr John Titanium - 15Kg
Dr John Titanium is a complete feed designed to fill the nutritional requirements of all sporting & working dogs. Titanium has the highest protein & fat content in the range allowing for dogs that work extra hard or struggle to maintain weight to build conditioning & still be able to perform.
---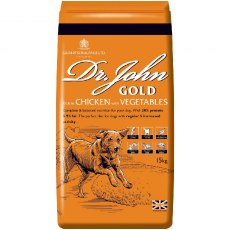 Dr john gold
Dr John Gold is a classic formula that has been proven to work spectacularly well with a selection of working dogs that are living active lifestyles all year round. Gold incorporates a moderately high level of proteins & fats, these are easier for the dogs to utilise as an energy source for prolonged periods of exertion.
from £6.95
ex VAT from £6.95
Dr John Categories