D&H STUD OAT BALANCER - 20KG
Product Description
Oat Balancer is a complementary feedingstuff specifically for mares and stallions and is designed to balance oats or other straights.
Information
Key amino acids
Elevated Vitamin E supporting fertility and milk quality
Provides balance for a ration to support skeletal development
ActiSaf yeast protected yeast culture, supporting a healthy hindgut environment, fibre fermentation and nutrient uptake
Feeding Guidelines
Mares (early pregnancy) and stallions (light work): feed 250-350g/100kg bodyweight per day in conjunction with up to 375-525g/100kg bodyweight of oats, if required.
Mares (late pregnancy and lactation) and stallions (hard work): feed 400-500g/100kg bodyweightper day in conjunction with up to 600-750g/100kg bodyweight of oats, if required.
Do not exceed 500g/100kg bodyweight of Oat Balancer per day. Divide into at least 2-3 meals perday.
Ensure a minimum intake of 2kg/100kg bodyweight of forage per day. Fresh drinking water must be available at all times. For use with target species only
You may also like...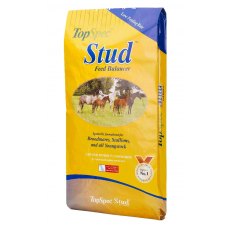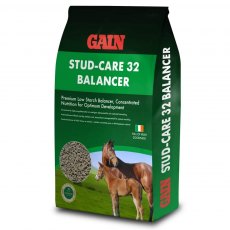 ---