---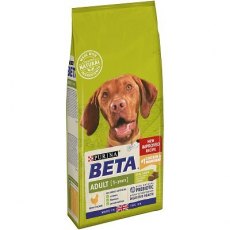 BETA Adult Chicken - 2KG
Beta Adult with Chicken Being a Real Dog means running, jumping, chasing, and living a life unleashed. So he needs a food that can properly fuel his natural enthusiasm for life.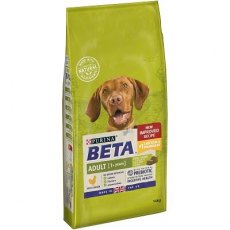 BETA Adult - Chicken - 14kg
Beta Adult with Chicken has been designed to suit the nutritional needs of dogs as they move on from puppyhood & still require adequate levels of protein to help strengthen their muscles further.
---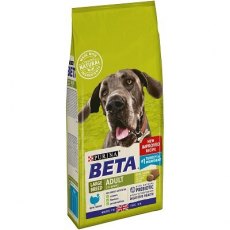 BETA LARGE BREED PUPPY - 2KG
Beta Large Breed Adult Turkey. Being a Real Dog for large breeds means running around and chasing for some, and protecting and guarding for others. Either way - they need a food that can properly fuel their natural enthusiasm for life.
---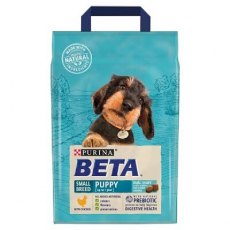 BETA puppy small breed - 2KG
Beta Small Breed Puppy with Chicken. There?s so much to explore, so much to chase, so much to taste and sniff and play with?and everything looks so big!
---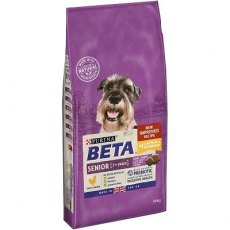 BETA senior - 14KG
Beta Senior with Chicken is the food that can help your senior dog enjoy every moment whether it?s a trip to the shops, a walk in the woods or a fun trip to the beach.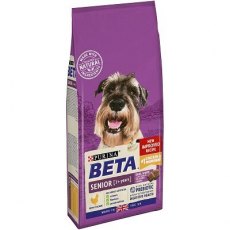 BETA SENIOR - 2KG
Beta Senior Dog Chicken. Just because your dog is in his golden years, doesn?t mean living an active, curious life should stop for him.
---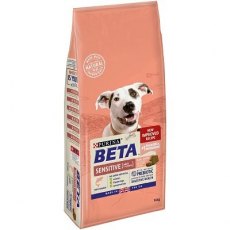 BETA Sensitive - 14KG
Beta Adult Sensitive with Salmon has been designed to keep dogs with a more sensitive digestive system lean & in good shape even though they can?t eat classic protein sources. Salmon is used due to its higher digestibility, it is also high in omega fatty acids which do wonders for coat, skin & joint health.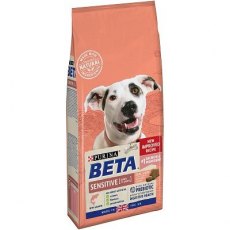 BETA Sensitive - 2KG
Beta Sensitive with Salmon and Rice. We know that some dogs are more sensitive to food than others, but that does not have to stop your dog from living an active and curious life.
BETA Categories