---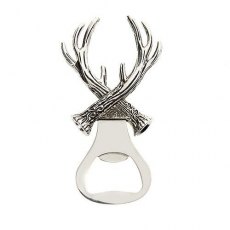 ANTLERS BOTTLE OPENER
A super Antlers Bottle Opener, perfect for opening those bottles of beer!It measures 10cm high x 5cm wide.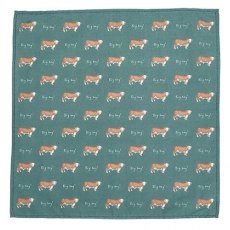 BIG BOY HANDKERCHIEF
A dark green 100% cotton handkerchief with Bull design and the caption Big Boy!These charming handkerchiefs would add a touch of colour to a suit or blazer, whether you are heading to a party or special occasion. Or to use for the occasional sniffle!Would also make an ideal gift for your other half!Handkerchief measures 40cm x 40cm.
---
GIN TIME VANITY BAG
A dream present for the girls! A lovely naughty pheasant and her gin. A good size vanity bag holding everything you need for yourself.The PU (Polyurethane - Leather look) vanity bag is lined and comes with a zip and holding strap.Measures 19cm x 13cm x 11.5cm
---
LINEN MIX CUSHION
At Home in the Country Cushion Medium: Measures 12' x 16' and comes complete with a removable inner filling. Large: Measures 40cm x 40cm has a very plump removable inner filling.
from £15.00
ex VAT from £12.50
---
MAKE UP BAG
At Home in the Country Make Up Bag Measures 23.3cm x 14.3cm x 6cm.
---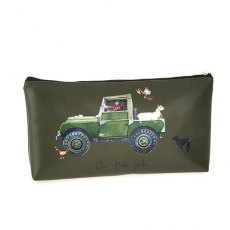 MEN'S WASH BAG
On the Job men's wash bag, with farmer, Land Rover and farm animals.Perfect for keeping toiletries in when going on holiday or at home.It is PU lined with an inner pocket and zip and measures 30cm x 16cm x 5.5cm.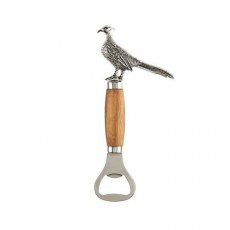 PHEASANT BOTTLE OPENER
An elegant fine metal and wood Pheasant Bottle Opener.It measures 16cm long x 7.5cm wide.
---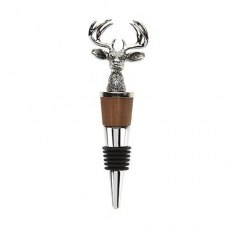 STAG BOTTLE STOPPER
An elegant fine metal and rose wood Stag Bottle Stopper.This is a very substantial item that will be used for years and it looks great!It measures 14cm long x 4.5cm wide.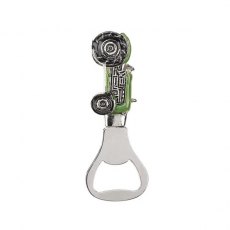 TRACTOR BOTTLE OPENER
Green Tractor Bottle OpenerThis substantial vintage green tractor bottle opener is cast in metal and then hand enamelled.
---
WALL CLOCK
At Home in the Country Wall Clock range. Each wall clock is made from wood and measures 30cm diameter.